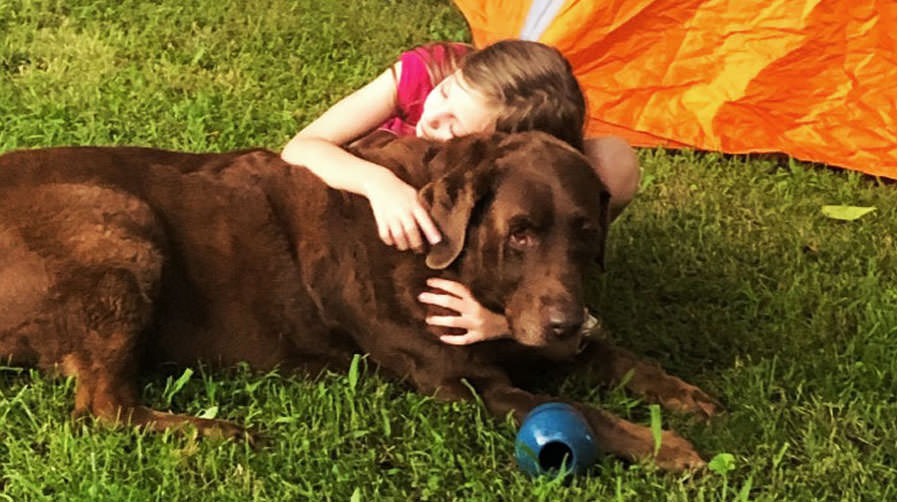 Luke Bigelow and RAZ
Retired Police Sergeant // Retired K9 Bomb Dog

"Your product, the Blue KONGwas my best friend "RAZ's" favorite reward. RAZ was a Chocolate Labrador Retriever, a retired L.E. K-9 Bomb Dog, and I was his partner - now retired L.E. Sergeant with total 32 years honorable service in law enforcement In Vermont and North Carolina,

RAZ and I spent 10 years together on the force. RAZ absolutely loved his Blue KONG. But sadly, he passed away at age 12 years 7 months on May 12th, 2022. Every day since there is a part of me missing, heart broken but healing. I cherish the many great memories of him serving by my side, then retiring 4 months before me and really enjoying his life after work. From running, hiking, ocean camping, digging clams together in Maine, digging ramps in WNC, playing fetch, and just everything fun in life as a pet dog, and best friend.

He is 10-42 now, at rest and peace with his Creator. I now have a new helper, and friend; "Hershey". I plan to get him the Blue KONG that fits his puppy size, that's why I ordered the two mediums recently.

...

During my L.E. career I helped train a Police Department's very first Police K-9, his name was TAZ, it was in the early 1990's. TAZ was a black Labrador Retriever that worked very hard to convince all - police and citizens - that K-9's are useful and valuable in police work. I also created one of the first Citizens Police Academy in 1990 to endeavor to bridge knowledge to those who don't understand L.E. and to open communication to citizens to police. Crime prevention and Community Relations was my theme, As my career progressed I enjoyed supervising newer officers for 14 years, known as a problem solver and made sure fairness was embraced to citizens and police officers: a "daddy sergeant". Unexpectedly a lady officer whom I supervised 5 years and worked with for 20 years took her own life- that was heart wrenching to me. The support, counseling and help during that tragic event was absent from the departments leadership.

As time passed it effected me deeply. RAZ helped me when no one else did, and when no one seemed to care. I wanted to share a little about how your company has helped police K-9's and my story. Our L.E. ordered from your company many times over the years as our department's K-9 unit grew from one - TAZ , to now 5 K-9s. When RAZ and I retired I did not realize at the time that I had PTSD and Anxiety and Depression from not only the suicide I mentioned, but other tragic events I experienced in the field, and had to work through.

When I retired in 2013 I thought "it" - the feelings - was just adjusting to retirement, but it was much more… PTSD, Anxiety and Depression. Our human body's have a way of pushing things away or masking them, until there's no where else to hide. And all that hidden away begins to surface when you no longer have the coping mechanism in place (for me that was focusing on my next shift, my next mission, etc.). I was diagnosed with PTSD, Anxiety and Depression shortly before RAZ passed away. The loyalty, companionship and exercise with RAZ literally saved my life.

Although Hershey can never replace RAZ, he is my new friend and helper in life. I know RAZ would approve of him. So, Thank you for providing quality gear to dogs that are much more than just "dogs", they are partners, companions, best friends, and lifesavers. As life's journey continues I look forward to adventures with Hershey - with your Blue KONG and other durable equipment from your great company.

Thank you.

Sincerely, Retired Police Sergeant with 32+ years in Law Enforcement."

Their Gear: "Blue KONG - best chew toy and reward toy there is!"

Submit your K9 Spotlight here for a chance to win next week!
Find our previous K9 Spotlights here.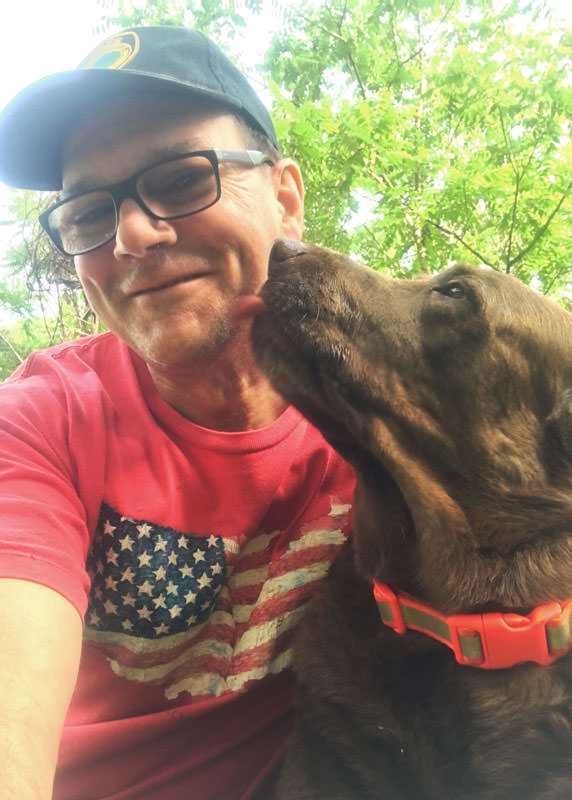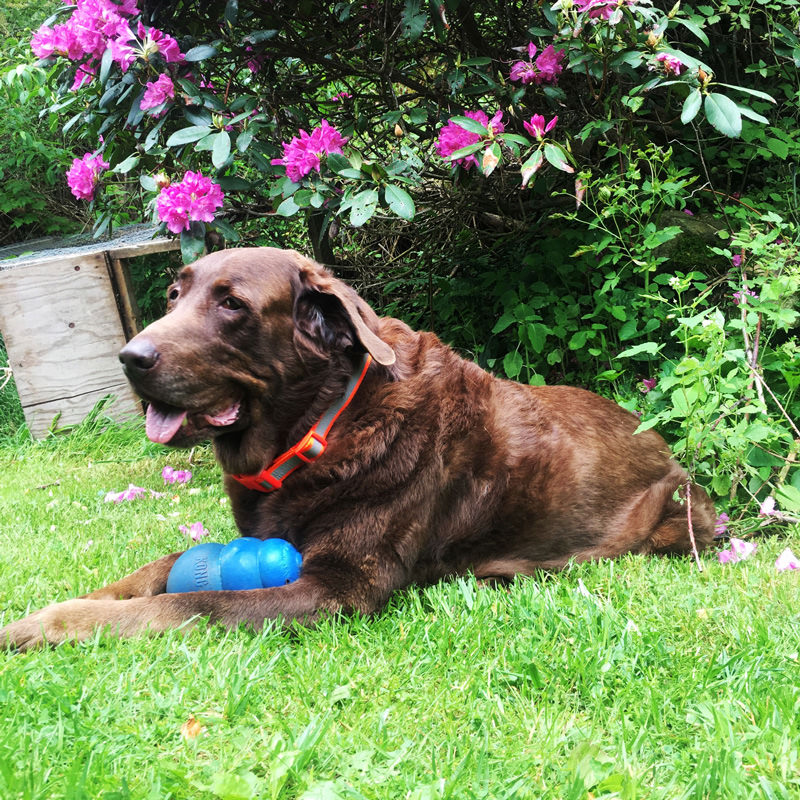 Read More