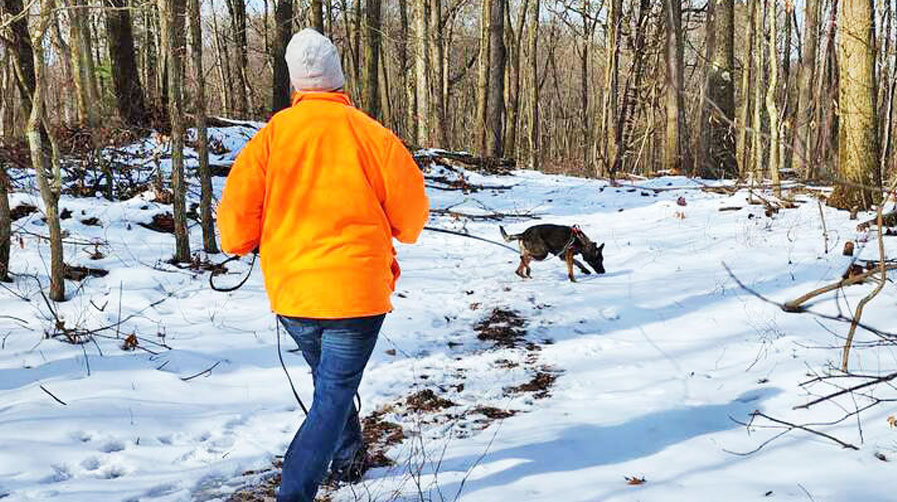 Tamie Bradybaugh & K9 Bailey
K9 Handler // SAR K9
"K9 Bailey and I are part of a search and rescue team located in Pennsylvania, called K9 Response Search Team West Division. I've been working with and training Bailey for 4yrs now and we are certified with INBTI. It's been a long journey.

I got into SAR work because I wanted to give back to my community and I had a crazy working line GSD that needed to be worked. And boy was he a natural when it came to Mantrailing. He has so much heart for the work and loves to be out in the field on a track.

I've definitely had my ups and downs as a K9 handler. And it's been an emotional ride. But I love it! Being able to work my dog and see how much he loves it really makes me happy and keeps me going.

My goal would be that in a couple years, a fine tuned K9 Bailey and I would be able to become an assistant instructor threw INBTI. It's such a great community of people and K9 handlers. I'm honored to be part of such a great SAR community."

Their Gear: Absolutely love, and use all the time, the 33' Biothane with carrying bag!

Submit your K9 Spotlight here for a chance to win next week!
Find our previous K9 Spotlights here.
Read More