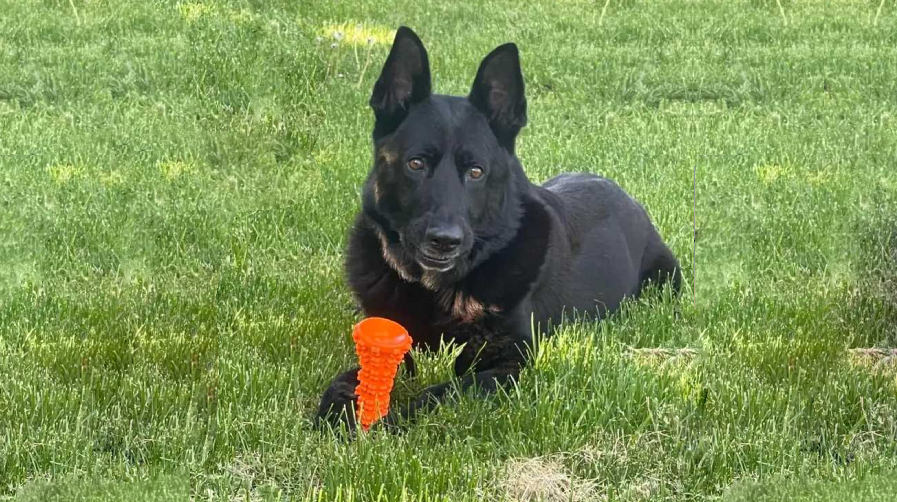 Chris Page and Rochus
K9 Handler // Police K9
"Rochus is from Slovakia, originally, but acquired to join our K9 unit. We completed our training together in Georgia, back in 2018.

We have been working together for the past four and half years at the Mountain Grove Police Department in Missouri. Rochus is the finest officer I have had the privilege to work with. He is always ready to work, and be an ambassador to the community.

My favorite part of being a K9 Handler is going to the school and speaking with the kids about our role and impact in the community. Mainly because it is always a positive experience for everyone. He enjoys the experience and seeing the kids, as well as the kids getting the chance to meet him.

My goal for us, as a team, is to make a difference within the community during every shift."
Their Gear: "The favorite gear that we use is the Ray Allen Buddy Bowl. I like it because of the large water capacity, he likes it because he always has lots of water to drink."

Submit your K9 Spotlight here for a chance to win next week!
Find our previous K9 Spotlights here.
Read More