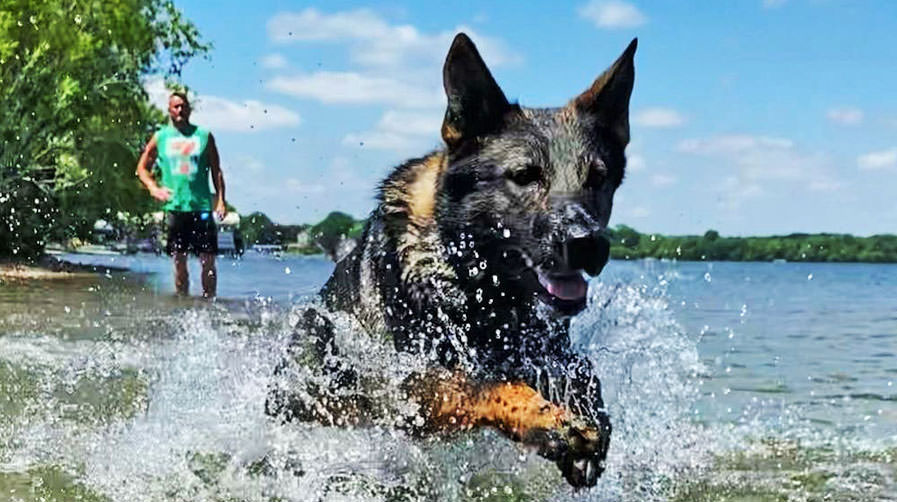 Ed Abrahamson & Dez
Retired Law Enforcement // Service Dog

"Dez was born and raised with the intended purpose of being in law enforcement. He started his police career with my brother in law at about 18 months. A few solid months into training with Dez, my brother in law made the difficult decision to wash Dez from training. Nothing against the dog, it just wasn't meant to be.

Although Dez was a phenomenal tracker, he wouldn't bite. He had no aggression toward people. Dez knew when it was time to work and he would shut down, as if he was saying that he didn't want that life.

My brother in law has the greatest heart when it comes to dogs. We saw the heartache in both Dez and my brother in law, and decided to step in. We purchased Dez from the department, to be taken in as a service dog. It came at the best time as we had retired my 1st service dog, Rex, a Belgian Malinois. Dez boarded a plane with my wife and headed back home to MN.

He is truly mans best friend. He makes me laugh and keeps me on my feet. He makes me a better person and drives me when I want to just rest. He will fetch a KONG or ball all day long and ride anywhere I go. Where ever I am, he wants to be. It is the partnership I needed. Retiring from law enforcement has been tough on my mind and Dez definitely keeps me on track. He will jump in my bed at night and nudge his way into petting him and he lets me know I matter.

At first when we purchased Dez, I thought we were helping my brother in law and saving Dez, but in reality, I think Dez saved me. I will be forever grateful to this shepherd that stole my heart."

Their Gear: "The Mutt Muffs. I know from my years in the army and law enforcement, eye and ear protection is important. Makes me feel good to be able to protect him in situations when it may be too much for his ears. It definitely made going to monster jam with the family much easier on Dez."

Submit your K9 Spotlight here for a chance to win next week!

Find our previous K9 Spotlights here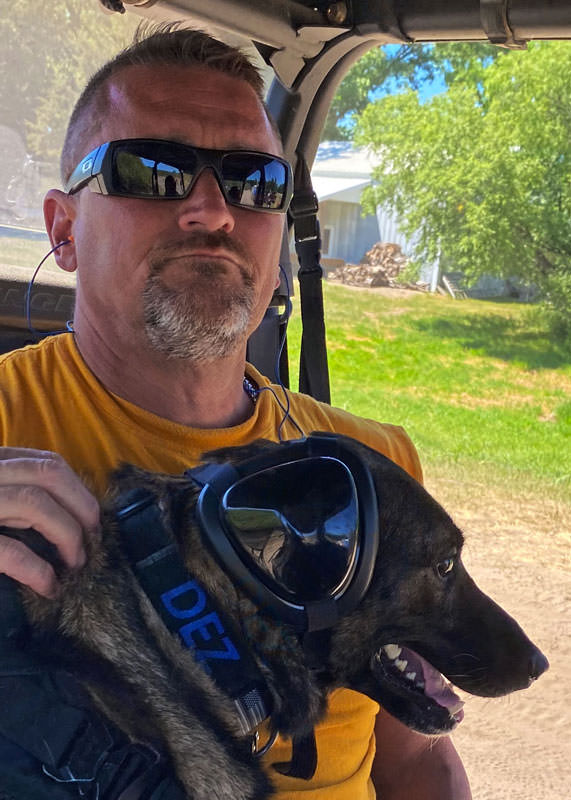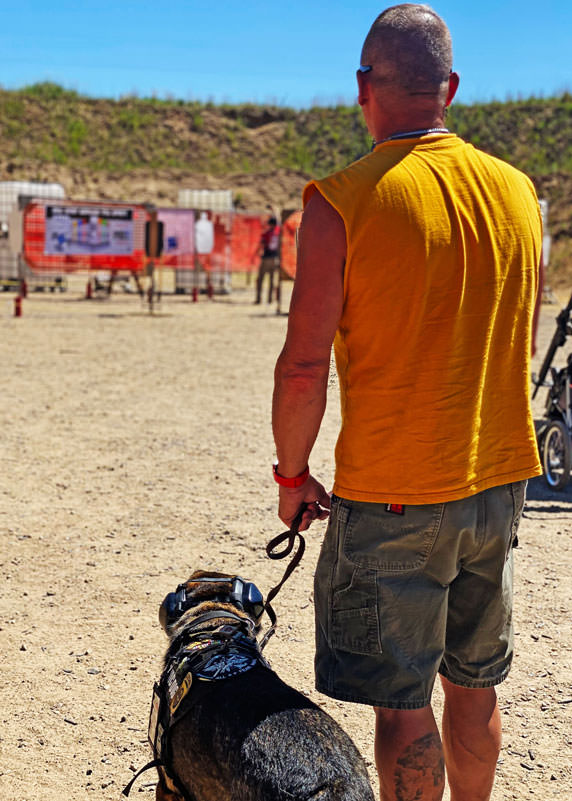 Read More