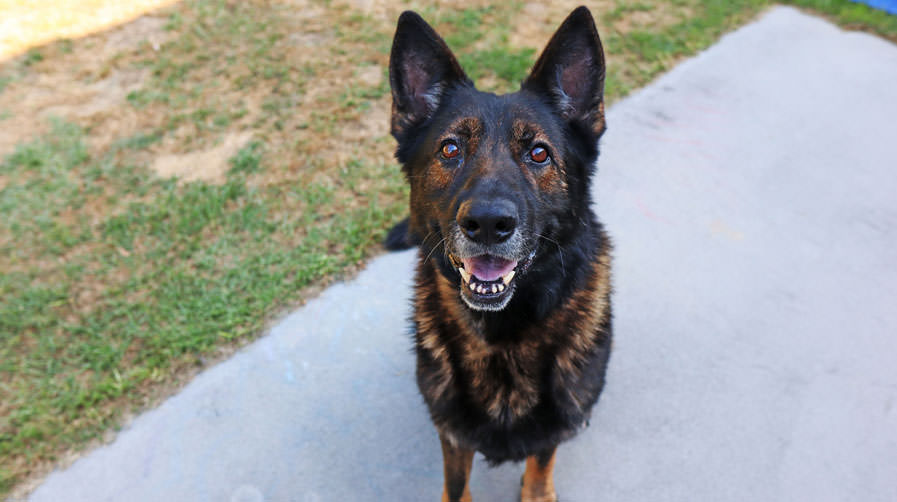 Kyle Briley and K9 Rio
Police K9 Team

"K9 Rio and I have been partners for 8.5 years. In that time K9 Rio was deployed over 3,000 times. Rio assisted in 832 arrests throughout his career. K9 Rio was embedded into the community and conducted over 100 K9 demos. He was part of numerous high profile cases all the way to doing school searches and doing community events at times.

Rio was my first K9 and I learned a lot from him. He has made an impact on social media and recently had a video go viral, of his retirement ceremony, that had over 19 million views on TikTok alone, and was shared by major platforms helping raise awareness about K9s. All together it is projected his story reached over 50 million people world wide!"

Help us congratulate him on his amazing and successful career. Enjoy retirement, K9 Rio!

Their Gear: "We rocked the Ray Allen Cobra Buckle Collar, Leather Leash, KONG w/ Rope, and the Buddy Bowl."

Submit your K9 Spotlight here for a chance to win next week!
Find our previous K9 Spotlights here.
Read More