Toni Matthews & Bulleit
Handler & Decoy // Retired SAR & PSA
"Truth be told it all started with my family.

My family was deeply involved with law enforcement in our area (in a good way). During my fathers career he noticed a shortage of search and rescue dogs during a local search for a missing girl. This inspired him to start a SAR dog team to benefit the community.

Being a single mom with a career in veterinary medicine and a love of working dogs I was quickly recruited to handle my parents golden retriever, Lady, as my parents had physical issues with traversing woodlands. I fell in love and learned quickly.

Then I made the crazy dive into becoming a handler of my own working dog. That's when my first dog, Raven, entered my life. She was poetry in motion to watch out in the training environment, and even more so in the field. I experienced the "bond" that so many others do as well, with owning a dog of that caliber.

We shared many tents (fought over the air mattress) and adventures out doing what we loved. But time passed so quickly and I found my partner slowing down. Realizing a transition was to take place in a few years I knew we needed to find a candidate to continue the good work we had started. So we began the search but weren't finding any prospects that had what seemed to "fit" for us.

Just when we thought we might put the search off a few years due to life changes (marriage and babies), we got that faithful call. Woof Project Malinois Rescue reached out asking if we could foster a gangly 9 month old pup being pulled from a Ventura county shelter. We agreed, but said those famous last words "he's not staying. It's only temporary".

Once I got him home it was obvious he wasn't your standard pet Malinois. He wanted a job! He needed to work. He was super stable in any environment (even around gunfire). Loved to tug and would hunt that toy down for days. I had a hunch and took him to get tested for bite work. He was a natural! (Two trainers agreed that someone had started him with the basics, but never continued).

After notifying the rescue (and a lot of begging from my soon to be husband) we "foster failed" hard.

He became my trailing dog for search and rescue. And, even through the transition of having two children in two years, Bulleit has been amazing with both of the littles. It wasn't long before we both retired from SAR.

In retirement I knew we needed something to keep us busy. We landed into PSA and have never looked back. Bulleit currently holds a PSA PDC certification and is currently competing for his PSA 1 title at 7 years old. He helps train our decoys and police officers at weekly K9 training. He's living the good life from the streets of Oxnard to his own private 40 acre ranch. He's taught us so much about working dogs. He is the diamond in the ruff we never expected."

Their Gear: "Herm Sprenger Pinch Collars, Bite Equipment, Ray Allen Leather Leashes, and the Icon Air Harness!!! It's amazing for the very warm area we live in!"
Submit your K9 Spotlight here for a chance to win next week!
Find our previous K9 Spotlights here.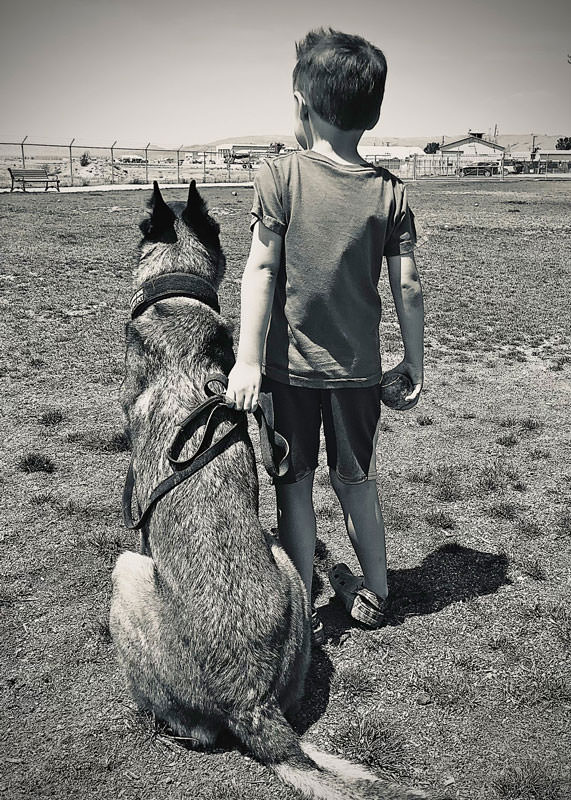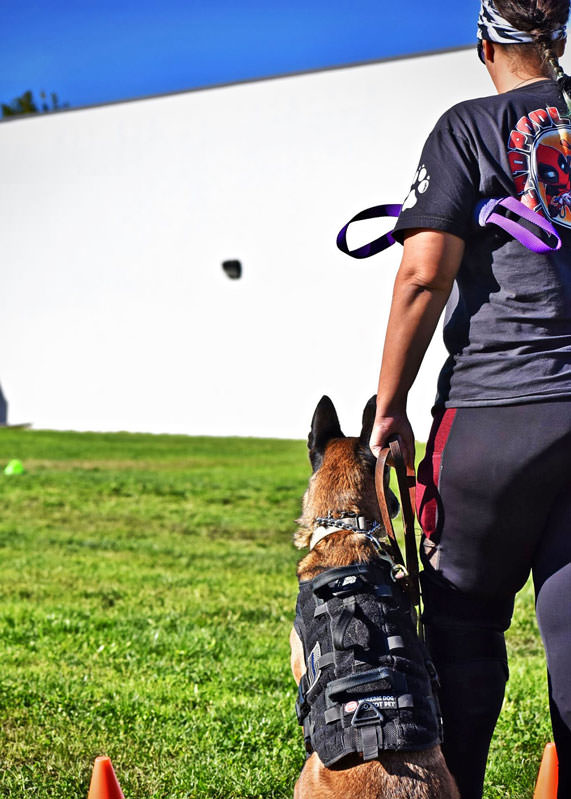 Read More