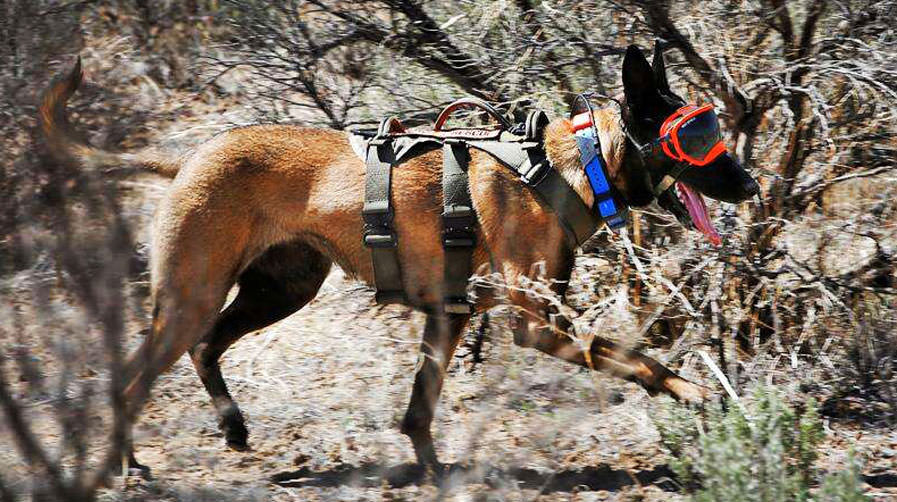 Jon Bonnette & Izzy
Volunteer Search & Rescue // Detection & SAR Dog
"Once a Marine turned mechanic, for 20 plus years of my life, until I realized I would rather be working with dogs, than cars. Don't get me wrong, I loved working on cranes... haha, but it is much more rewarding to work with dogs. My goal is to continue training Search & Rescue dogs, include a Human Remains Detection Dog and Area Search Dog, as well as share my enthusiasm for Search & Rescue with others.

Izzy is my two year old Belgian Malinois, who is training to be an Area Search & Rescue dog. After passing her preliminary with stellar marks, her final certification is this coming June. She was born in North Carolina, but has traveled the world already - throughout the states, to Guam, then to Alaska, back to Guam, and then back to the states again. She has been more places then some will visit in a lifetime.

Our family ended up in Aztec, NM where I am working with two Search & Rescue groups in the surrounding area. Izzy started her training at 12 weeks old, and she takes her job very seriously. She can clear 160 acres in about an hour. I am extremely lucky to have a partner like her.

Raaz (another dog in our team), is a 1 year old Belgian Malinois Mix, that we acquired from a rescue in January. Raaz is now in training for Human Remains Detection. He was surrendered by his previous owner, and found his way to us, via American Belgian Malinois Rescue. Raaz had little to no manners when we first brought him home. He had to learn house manners and basic obedience, but it wasn't long before we began working on Human Remains Detection. He was a natural!

It's amazing to me that a dog that was given up to the pound for being unruly could turn out to be such a great working dog and a great family dog. Raaz will be helping to provide people and families with some closure by locating and recovering their loved ones."

Their Gear: "The Nomad Harness is by far my favorite piece of gear! I can add to the harness if the conditions require more protection or I can remove pieces if it gets too hot; allowing me and my dog to adapt to the conditions. Anything I've purchased from Ray Allen is top notch, awesome gear. I retired early to train Search & Rescue dogs and had saved for several months prior to retirement to purchase the Ray Allen Nomad Harness, and it was totally worth it."
Submit your K9 Spotlight here for a chance to win next week!
Find our previous K9 Spotlights here.
Read More