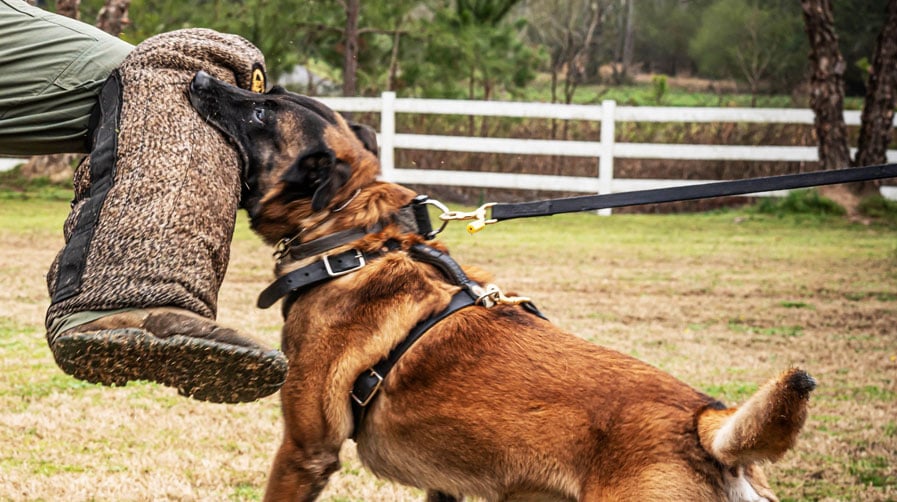 Beth Roberts and K9 Dane
K9 Handler // Dual Purpose K9

"I was partnered with K9 Dane in 2016 after my first dog had to medically retire early. I vividly remember the day my Sergeant at the time went to the K9 school to look at dogs. The school had said they thought Dane would be the best for me but had others if we wanted to shop around. While we looked at several dogs we knew instantly that Dane was the right one. They loaded him into my Sergeant's car and when I turned around and made eye contact he instantly snarled and snapped at me. I couldn't help but wonder what I had gotten myself into.

He was not, and still isn't, a large dog but can be very intimidating. Somehow by the time I got him home, he and I were best friends. Over the past few years K9 Dane and I have grown to be inseparable. He truly is a strong, solid dog. He is small, but he is fast and fiercely protective over me. Even as intimidating as he can be, he knows how to relax and enjoy being around people, too. He is always a huge hit at public events and K9 demonstrations.

His absolute favorite thing to do is track. Our successful K9 tracks are by far the most memorable deployments of my 10+ years as a handler. The track that sticks out the most is one for a neighboring agency. They called for a track of a young man who had just stabbed his whole family resulting in at least 1 death. Despite a hectic start to the track K9 Dane quickly located the path the male had taken and led us to where he had bedded down in kudzu behind the home. The male was able to be taken into custody without anyone else being hurt.

It makes me proud as a handler to know that surrounding agencies have called and asked for K9 Dane, by name. Outside of work, K9 Dane has become my sidekick and best friend. He travels with me and my husband, everywhere we go. Our favorite time of year has always been the US Canine Biathlon. We have participated in every race since 2017 and will continue to do so until it is not physically possible.

I have been truly blessed in my career and 100% believe that I have the best partner a girl could ask for."
Their Gear: We use our Ray Allen gear everyday, especially the Cobra Buckle Dog Collar with Handle. While working on patrol or throughout a track, we attach the PVC "Police K9" patch, and always have a Ray Allen tug handy.
Submit your K9 Spotlight here for a chance to win next week!
Find our previous K9 Spotlights here.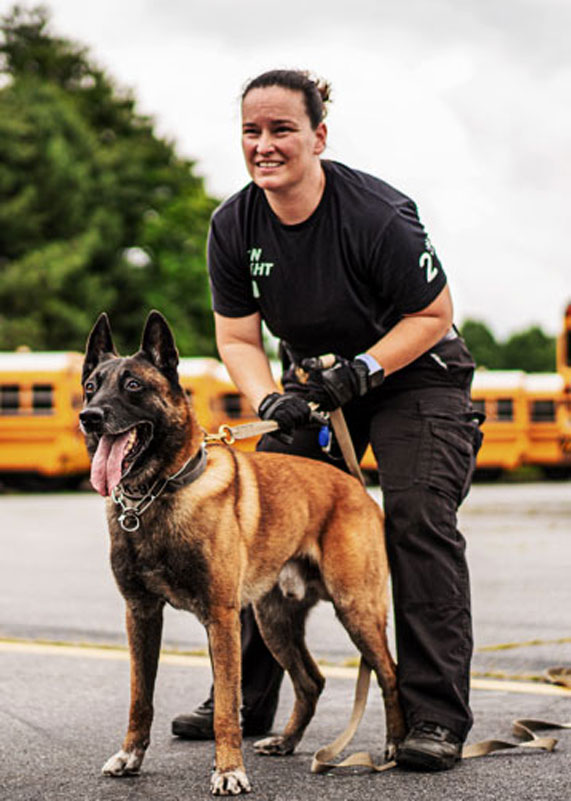 Read More