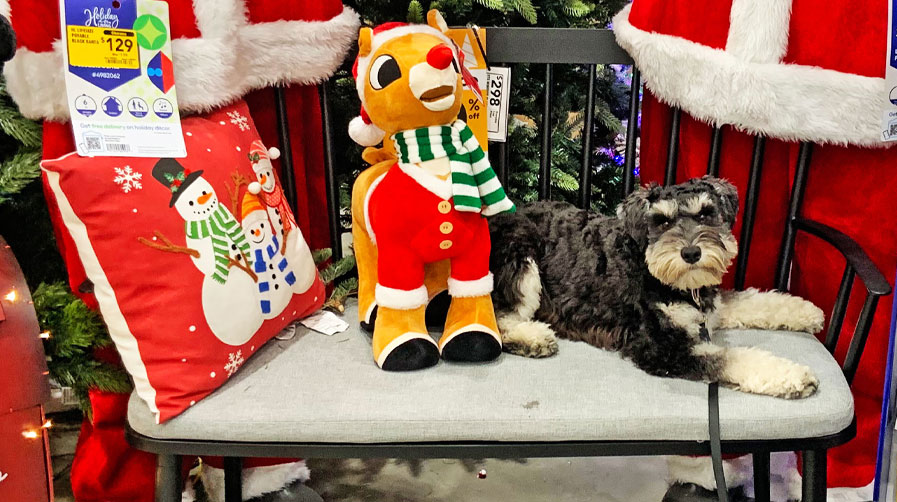 Ryan Gilbert & Merlin
Specialty PE Coach & Dog Trainer // Competition Dog

"I fell in love with dog training after getting my first dog from the shelter. I went into training to make sure I was doing everything right as a dog handler and fell in love with it from that point.

Which brings me to Merlin. My wife and I were interested in a 2nd dog and I had a schnauzer growing up. I saw a post about him from a breeder and noticed he was older than all the other available puppies. So I called to inquire and found out no one wanted "Grizz" because he was rather large for a mini schnauzer.

We accepted him to our family because, compared to our 65lb bully/cattle dog, he is actually small and figured they'd be able to bond. Merlin sure is portable, yet robust, and has fit right in with our family.

I plan to get Merlin involved in dog sports like protection, fast cat, scent work & tracking. I also use both my dogs as model dogs when meeting with clients for my dog training business, KPRO K9 Training."

Their Gear: Merlin especially loves his Julius K9 Treat Tug with Velcro. And you can't go wrong with the Biothane leads, leashes, and lines.

Submit your K9 Spotlight here for a chance to win next week!
Find our previous K9 Spotlights here.
Read More