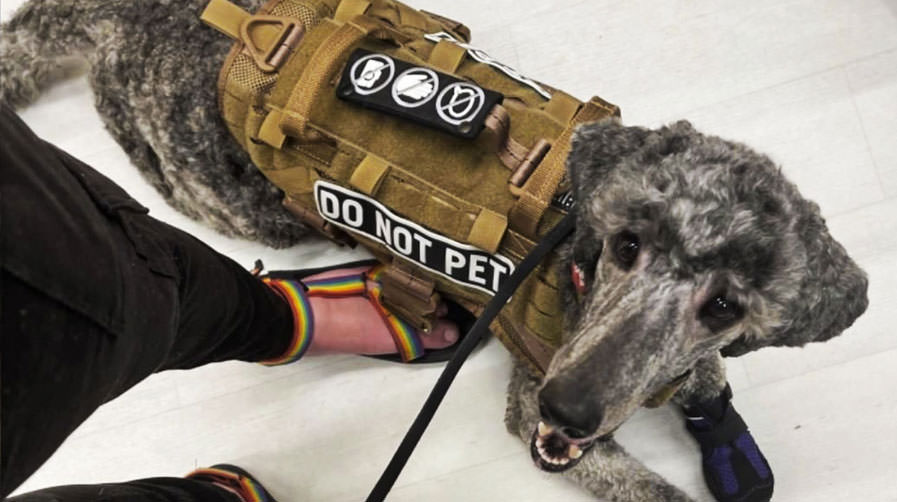 Aspen Oliver & Aster
Handler // Companion Dog
@stripedsalvation
"Aster came to me at 16 weeks old as one of the most promising puppies of her litter. She is my first Standard Poodle and is learning to be my eyes as a service guide dog, after my Belgian retired.

She is now nearly 2 and has learned multiple medical alerts - migraine, tachy- and bradycardia, and having her around, watching her progress, has helped my mental health tremendously.

She was there after the car accident that ruined my back and is taking everything with such grace. She is always there to lay her chin on my shoulder when I panic and she's got a keen sense to nudge my hands away when I cry."

Their Gear: "We absolutely love our Icon Air Harness! I have used them in the past with my Belgian and had sold them to other working teams when she retired, and quickly bought another smaller one for Aster for working and adventuring."
Submit your K9 Spotlight here for a chance to win next week!
Find our previous K9 Spotlights here.

Read More