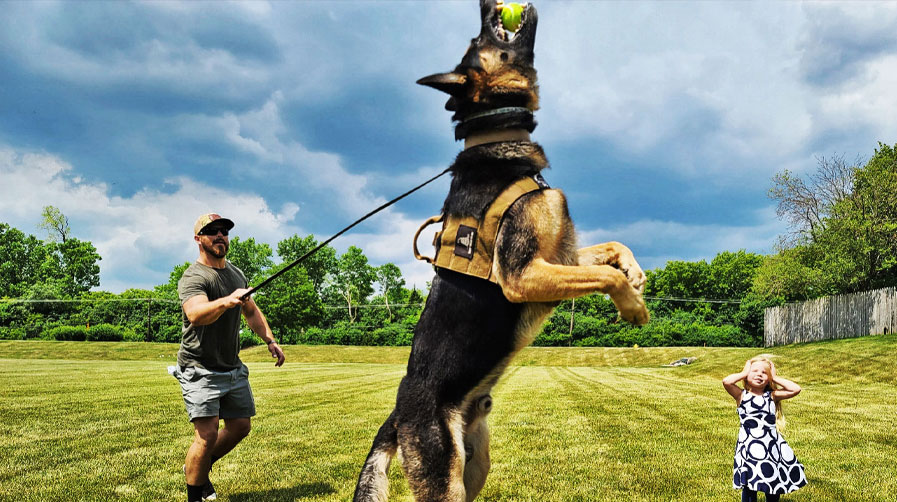 Jordan Potts and Pablo
CCSF K9 Handler // Private Sector K9
@PottsJD

"K-9 Pablo is a high energy Belgian Malinois + German Shepherd mix, imported from Slovakia. He's a private sector K-9 that clocks countless hours, screening Air Cargo for Explosives at LAX (Los Angeles Worlds Airport).

K-9 Pablo was imprinted and trained at the Global K9 Protection Group's Canine Cargo Screening Center of Excellence, in Opelika, Alabama. In addition to working at LAX, K-9 Pablo did previous scent detection work at Newark Liberty International Airport, in New Jersey.

His hobbies include sniffing things, and breakdancing in his crate before a search. Weighing in at a modest 57 pounds, Pablo comes hot out of the gates. He's been affectionately nicknamed the "Fastest Nose in the West," by those familiar with his work. His ability to quickly and efficiently pinpoint target odor — while systematically clearing Air Cargo Warehouses — helps to ensure the highest Federal screening standards in Air Transportation and Threat Reduction."
Their Gear: Precision Explosives odor prints, Braided Leather Leash.
Submit your K9 Spotlight here for a chance to win next week!
Find our previous K9 Spotlights here.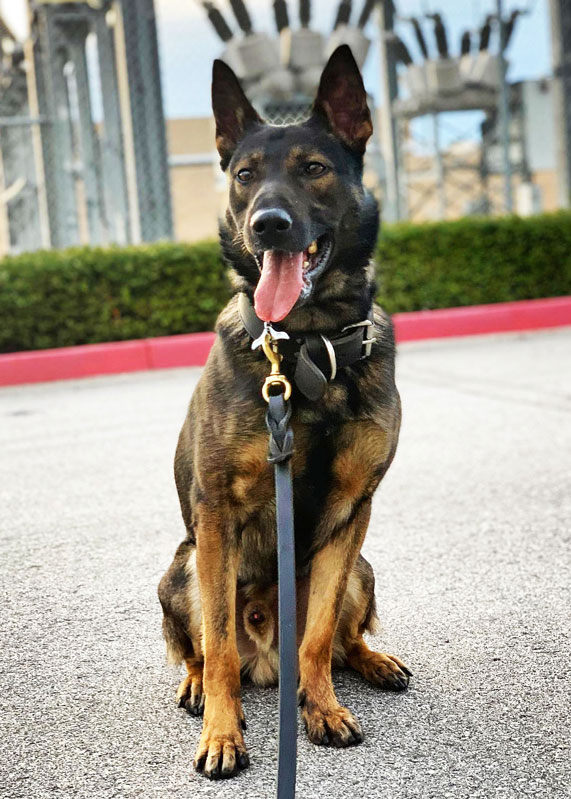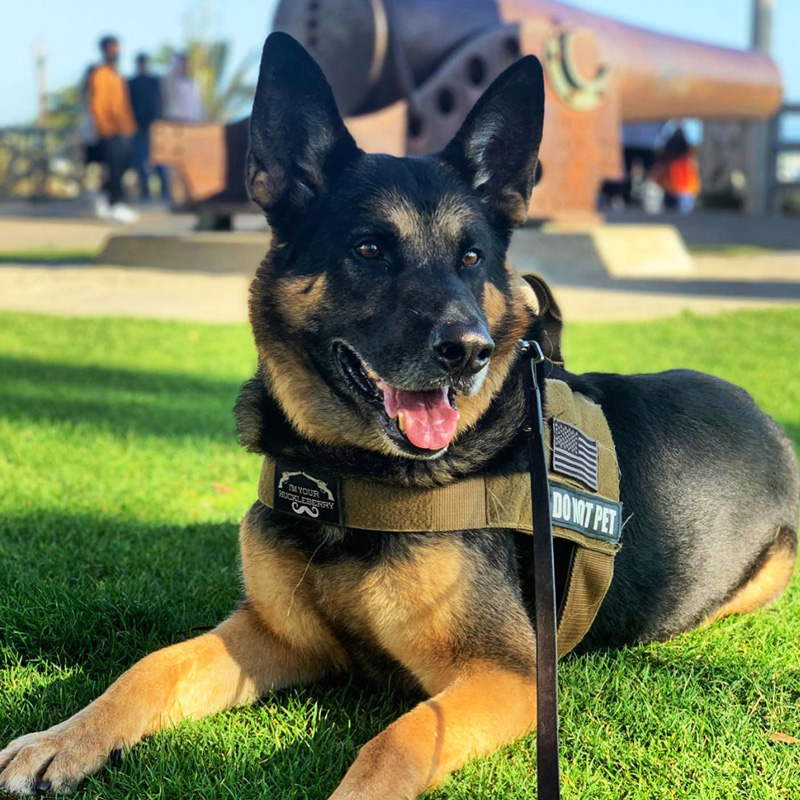 Read More