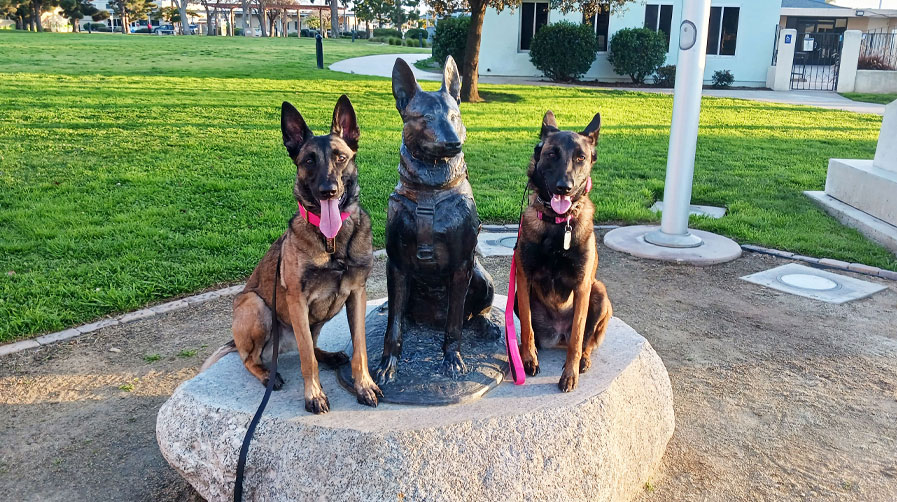 Barron Mcnulty Jr. & Kalinka
Dog Trainer // Protection Dog

"Hello! For 11 years Belgian Malinois dogs have become my missing life... And, helping owners succeed with their dogs. A malinois is not for everyone. They require a lot of time - with trainings twice a day at least!

Most importantly, they need calm, yet firm leadership. After completing obedience training we asses whether the malinos is ready and capable to train in protection work. For the protection training, I've had a lot of success with Ray Allen Manufacturing gear. There's not much that compares to the durability and longevity that you get from their products. Especially the leashes, harnesses, muzzles, and collars.

The relatively new Ray Allen multi purpose harness made from biothane is hands-down our favorite piece of equipment - it's awesome! The biothane is easy to clean, strong, and has a better feel than leather (for me). We use it as a agitation harness and haven't had any complaints.

I trust Ray Allen products. Not only because they are handmade or built for military and police use, but because my experience has shown me there is no better brand for K9 equipment. Also, our decoy's depend on this equipment being strong. Their life is on the line when they find that they are in the crosshairs of a malinois."

Their Gear : Agitation harness in biothane. Leads, collars, bite training and agitation equipment.
Submit your K9 Spotlight here for a chance to win next week!
Find our previous K9 Spotlights here.