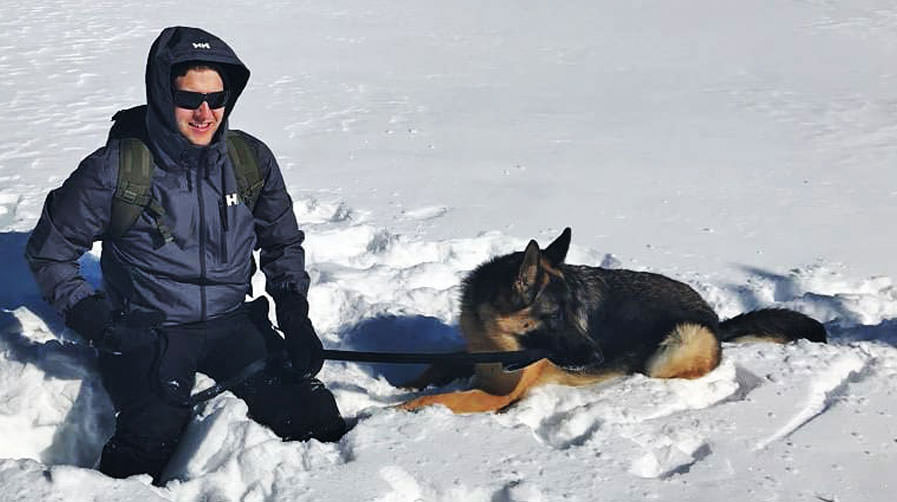 Brett Schwartz & Finn
K9 Handler // Service Dog Team
@finnstagram.2017
"I brought Finn home as a puppy in 2017 after going through one of the darkest bouts of depression and anxiety that I had ever experienced. My initial intention was to have him as a companion and to give myself daily responsibility that would prevent me from isolating for long periods of time. As our bond grew, Finn quickly became more than just a companion.

When looking for higher levels of training as a way to work and grow with Finn, a trainer heard our story and encouraged us to train to become a psychiatric service dog team. We were able to work off the strong bond that Finn and I already had and further develop the instinctive skills Finn had displayed.

The combination of Finn's instincts, work ethic, and the training have saved my life on multiple occasions. My overall quality of life has increased dramatically thanks to my friend and partner, Finn. I'm not sure where I'd be without him, but I'm grateful for where he's brought me."

Their Gear: "Nomad Patrol Combo Harness with GT Cobra Buckle - This is by far the best harness I've ever used. Its light weight makes it easy for Finn to wear every day, while not causing him to overheat. The quick conversion to the Woobie Jacket make this harness a great pick for the cold Canadian winters."
Submit your K9 Spotlight here for a chance to win next week!
Find our previous K9 Spotlights here.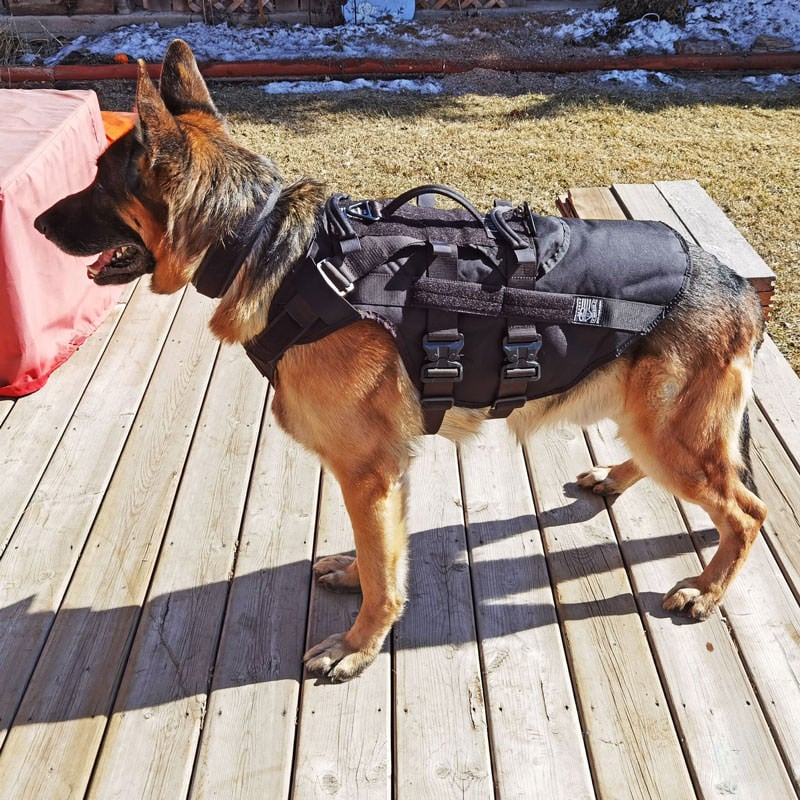 Read More