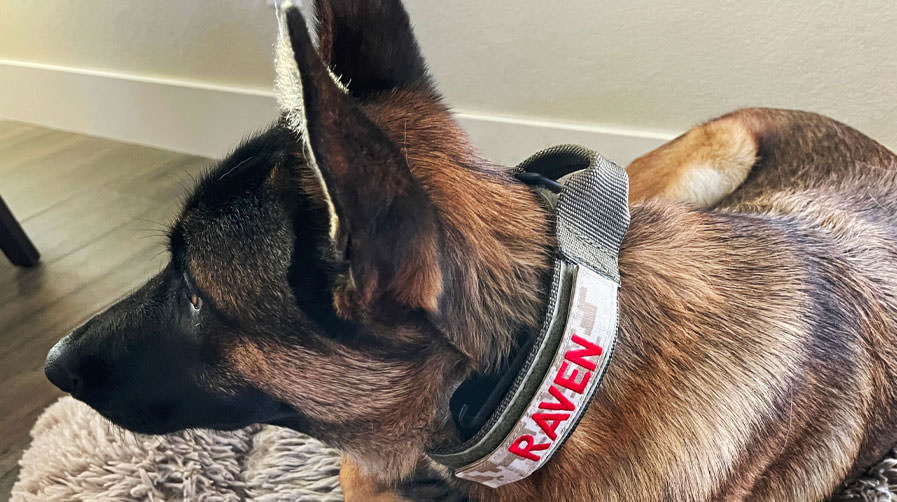 Roman Rodriguez & Raven
K9 Handler // Therapy Dog
@Raven_K_9
"I am a Marine Combat Veteran that suffers from my service connected disabilities. It has been difficult to adjust my lifestyle and work life balance due to my disabilities. Luckily Raven came into my life and things began to be more pleasant. My doctor informed me that I can benefit tremendously with a service dog to help cope in everyday life.

I was introduced to Working Dogs for Warriors which has helped pair me up with a service dog as well as worked and trained both myself and the dog, along the way. It's been 8 months now, and I have felt better about going out and being present with my family functions. My goal is to be more independent and present for my family while being more productive at work without anxiety spikes. Raven has been an important part of my family where she showers us with love and craziness."
Their Gear: "The E-Lusive 2.0 ID Collar has been a great addition to Raven's gear. It is rugged and stylish while you can add on patches."

Submit your K9 Spotlight here for a chance to win next week!
Find our previous K9 Spotlights here.
Read More