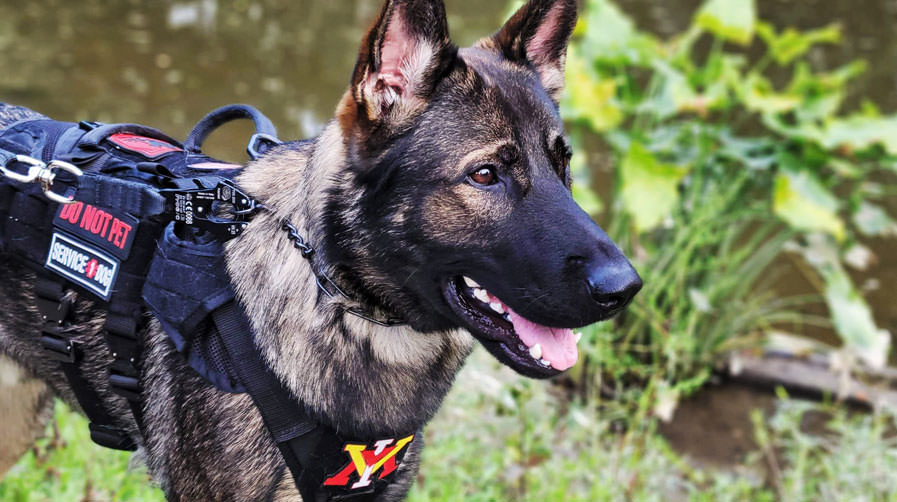 Joe Gionti & Loki
K9 Trainer // Face of K9H4H & SAR
"K9 Heroes 4 Heroes was started in 2021 to provide service dogs to veterans and first responders.

Loki z Diehlomov is the face of K9H4H. He is a 1 year old GSD out of Diehl Police K9 Training Center, being trained as the demo dog for our veterans and first responders at K9 Heroes 4 Heroes, as well as a future SAR dog. Our team at K9H4H believe that no amount of money can truly repay our veterans and first responders for what they sacrifice for our country. So, what we saw as an opportunity to help, we quickly learned was an immeasurable act. Connecting dogs with veterans and first responders has had a powerful impact on overall mental and physical well being. There's nothing quite like a bond between man and dog.

I was introduced to the world of K9's when I took my first GSD for general pet obedience. After that, I was hooked. I was able to learn from some outstanding trainers in my local area, which still continues to this day. Also attending some K9 conferences has further expanded my network of trainers, handlers, nutrition companies and equipment manufacturers.

I know what Loki has done for my overall mental health, and that inspired me to create K9H4H and hopefully introduce or build that connection of K9 and man, with the true heroes of our country. K9 Heroes 4 Heroes motto is "Healing is Heeling". Simple, but impactful."

Their Gear: "We utilize both the Nomad Patrol Harness for its versatility, and the Extreme Harness with breastplate and adapter. The Service Dog Leash with Frog Clip is by far the best multi-purpose leash on the market, and our choice for all environments. The hands free and multiple set ups makes it perfect for any situation. Collars utilized daily are the Martingale Nylon and Cobra Buckle Dog Collar with Handle. Another piece of equipment we trust and use for training, is the Herm Sprenger Martingale Style Collar in black. These three different collars cover all the requirements I will ever need."
Submit your K9 Spotlight here for a chance to win next week!
Find our previous K9 Spotlights here.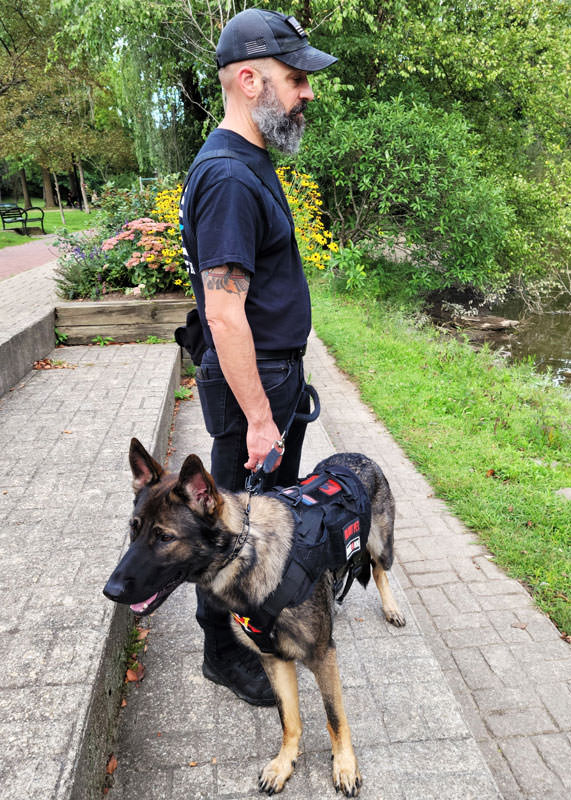 Read More