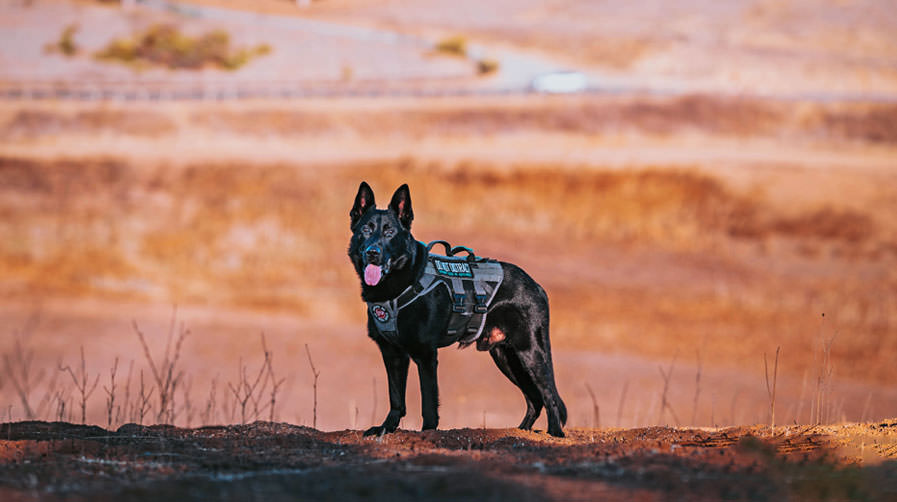 Tristan Townley & Yagami
Handler // Service & Competition Dog
"I got Yagami, my working line German Shepherd, to train as my service dog when I was recovering from a number of debilitating medical issues.

At the time, I was practically bedridden with chronic conditions. Taking care and satisfying the needs of a very driven 8 week old puppy forced me to get out of bed every single day and build stamina, which significantly improved my health on its own, even before he was task trained to assist me.

As it turned out, he developed a natural alert to the medical episodes I was (and still) experience to this day, and can warn me 15-30mins ahead of time, allowing me to find safety when needed. He has undergone thousands of hours of training to help me with day to day activities, and on my worst days he can even help me walk or pull my wheelchair.

Other than his service dog work, we also got into the dog sport world together with IGP and PSA. A couple of weeks back we actually trialed for the first time and snagged our PDC-SD!

At 7 years old I am starting to look into getting his successor, but he is truly an irreplaceable dog and I wouldn't be nearly as independent as I am without him. He has certainly changed my life for the better. I can only hope my next dog is as incredible as he is!"

Their Gear: "We use the Ray Allen Icon Air Harness frequently! Lightweight, good amount of patch space, and most people leave us alone when he's wearing it, lol."
Submit your K9 Spotlight here for a chance to win next week!
Find our previous K9 Spotlights here.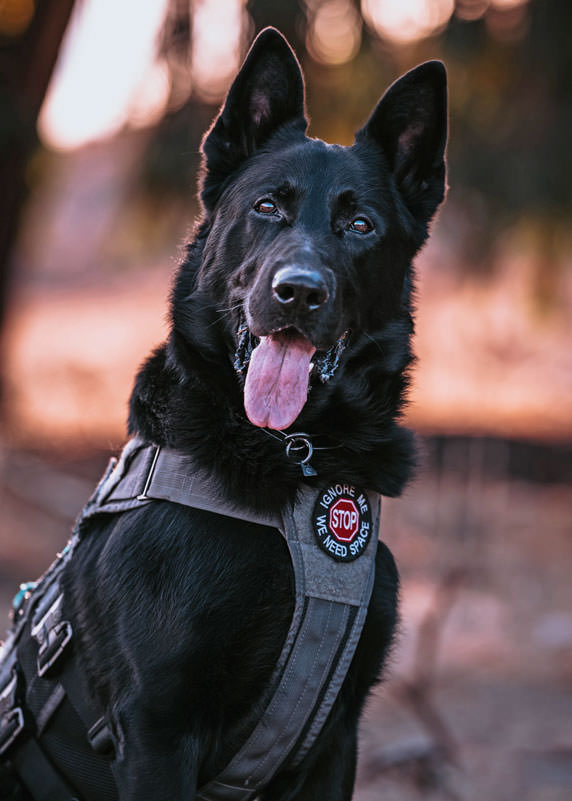 Read More