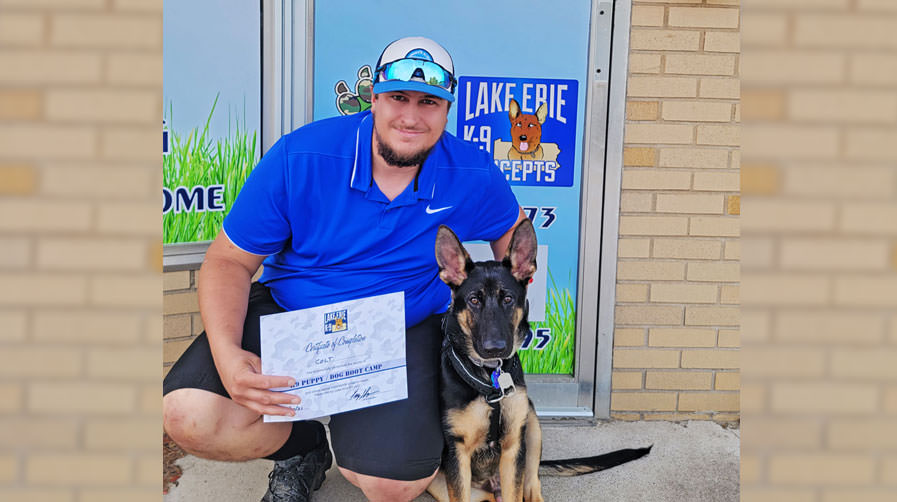 Evan Crosby & Colt
Handler // Companion Dog
"After 2020 and all the changes that took place, due to COVID, our family was not mentally in a good place. The kids were in and out of depression, I was battling with depression myself, and my wife was trying to hold all of us together.

By chance I happen to see a post on Facebook from a guy who had to find a new home for his German shepherd, at 12 weeks old. He lived about 8 hours away. We had talked about getting a dog, and I loved the breed, so we made the decision and drove 8 hours (16 round trip).

It ended up being the best decision we could have ever made. Colt has, in many ways, helped our family bond, pulling us back together and showing us what it's like to live life again. I will never underestimate the power of a dog's love."

Their Gear: "We love the icon harness and we have the Dogtra ID Collar Kit. The combination allows for better overall control while training."
Submit your K9 Spotlight here for a chance to win next week!
Find our previous K9 Spotlights here.

Read More