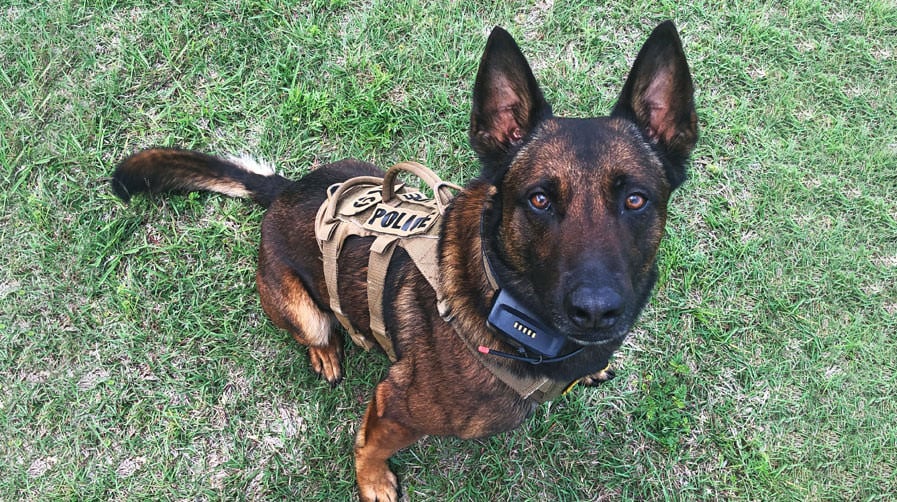 Michael Bucher & K9 Andor
K9 Handler / Police K9
"Something I've always wanted to do was be a handler. I was interested in the job after seeing the teams work overseas and then helping with training for our departments K9 unit.
In January of 2018 I finally joined our K9 unit, but shortly after I experienced the loss of my partner while on duty. Once I made the decision to stay in the unit, K9 Andor and I were paired up (in January of 2019). We completed training at the PSD Kennels in The Villages, FL.
K9 Andor is now a four year old, Malinois from the Netherlands. During our training I started to see what a wonderful asset Andor was going to be. He was a natural at tracking and searching. Even though he was good at this I was wondering how he would perform on a real deployment, when challenged, because he was very social and loved attention from all people. ... Safe to say, this was not a worry for very long after returning home.
Our second deployment was for a burglary suspect in a residence. Andor found the suspect and during the apprehension, the suspect assaulted Andor causing him an injury to his eye. Even while injured he remained engaged with the suspect allowing my cover officers and I to take the assailant into custody with ease. He's had several notable deployments but the last one was a lost child whom was found near a busy roadway. The child was inaudible, so I deployed Andor to track where the kid had come from. Andor located a scent which took us to the child's house and we found his mother inside, asleep.
Andor has had several apprehensions but one of the most important things he does is dispel myths about police K9's. Andor absolutely loves interacting with the public. He shows the public on a daily basis that they are just dogs until they have to get to business. Children, adults and other officers are constantly shocked with his demeanor and the fact they can love on him like their pet at home. A great feeling is to see officers that would not even come near him before and now seek attention from him.
Several officers have said they leave a pre shift briefing or a tough call in a better mood because of getting to be around Andor. There's no doubt he has done the same for me and I feel truly blessed to have him with me on the streets."

Their Gear: "My favorite piece of Ray Allen K9 gear is the Nomad Harness with Cobra Buckles. K9 Andor wears it at work daily and it has held up for two years now. This harness breaths well and allows me to pick him up easily since it's equipped with two handles. It has held up well and hasn't shown signs of wear and tear yet."

Submit your K9 Spotlight here for a chance to win next week!
Find our previous K9 Spotlights here.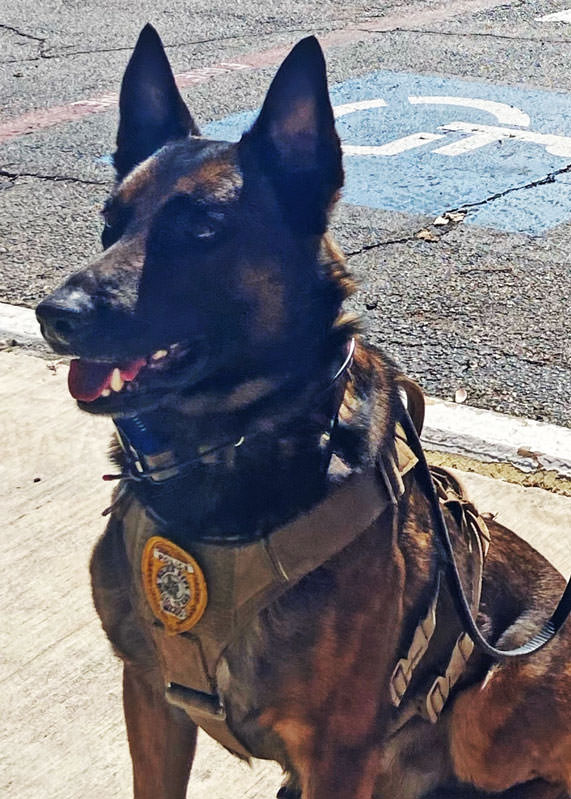 Read More