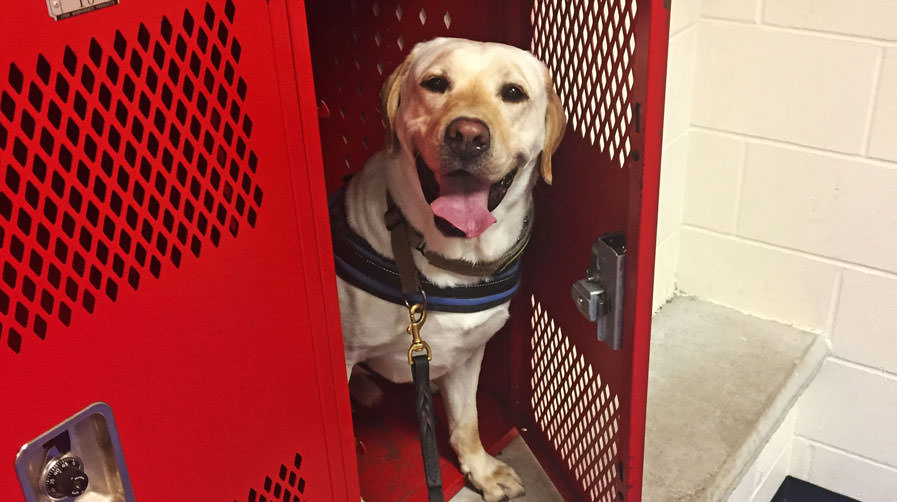 Brian Peals & Vito
Sheriff's Deputy & SRO // Detection & SAR K9
"I am a Sheriff's Deputy, currently assigned as a School Resource Officer (SRO) at a high school in Central Texas. One random day, school Administrators went to Hill Country Dog Center and, shortly after, I received a text about a dog, with a comment "here is your new partner!"

Believe it or not, just a few weeks later, there I was, attending K9 training classes with this dog, known as Vito.

Our learning curve had a wide arc. And, to be perfectly honest, I wasn't sure Vito's purpose in life was to be a detection dog or police K9. For instance, he would locate the odors but he'd lose focus and move along. Doggy ADHD aside, he did pass his certification. We definitely had more work to do before he was good at the job, though. So we went on to continue our training on our own. I worked with him often, realizing patience and time would eventually get us there. And then, one day in training, Vito just started alerting at source with the response I desired and much more focus. It was as if a switch went off in his head and he knew what to do.

Now that Vito and I are on the same page, we have been very successful. We even added tracking to Vito's resume, as we seek to help in finding missing people. He also loves to comfort those in distress as an emotional support dog. Students comment about how much they love coming to school, because of Vito. He's pretty much a rock star on campus. He even has his own yearbook photo and his very own dedicated website that students developed, as a class project! It's pretty remarkable what kind of impact he's made on the lives around him, especially my own.

Vito and I have now been together for four incredible years. When I grab his Ray Allen Covert Pinch Collar he starts bouncing because he knows when the collar goes on, it's time to load up and go to work. All he wants to do is work; whether with the kids at school, out on a search, or just being there to cheer someone up. He loves it all! The same happens when I go to put his harness on, he knows it is time to get out and put that nose to the ground and find what is at the other end of that track. Vito is not the kind of working dog I was expecting, but he has proved himself as being the best dog for the job. He is a great partner and a great friend. He is our SUPER HERO!"
Their Gear: "Covert Pinch Collar. To have a pinch collar and no one knows it is there is a great thing in our working environment."
Submit your K9 Spotlight here for a chance to win next week!
Find our previous K9 Spotlights here.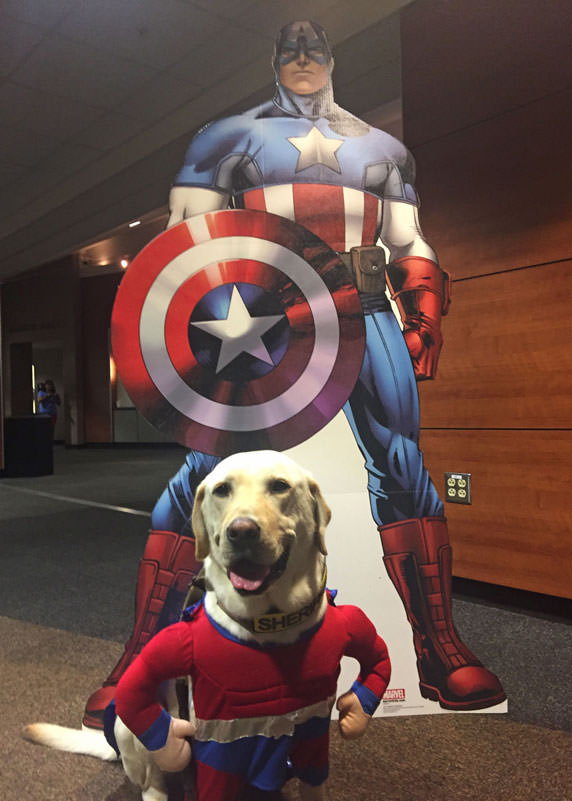 Read More