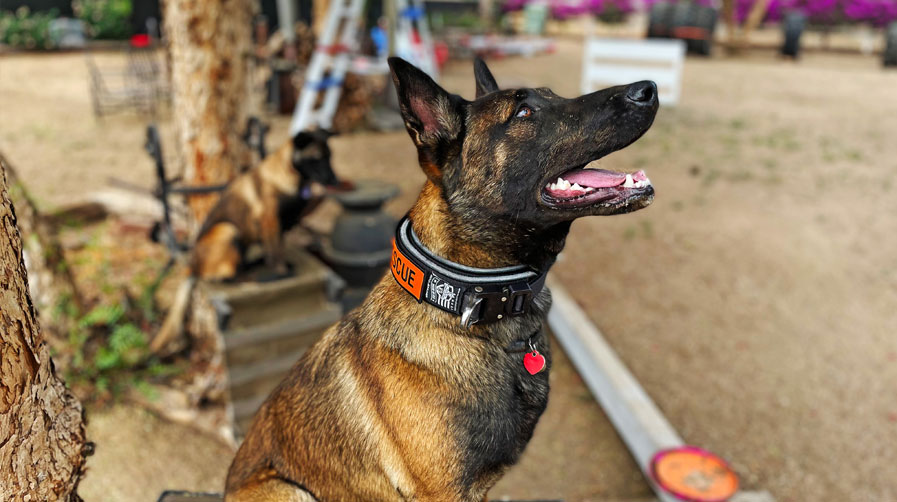 Ed Farac with Rogue & Neera
Breeder & Trainer // Personal Protection, Detection, & Agility
"It all started back in 1983 with my first Pit, Angel, dangling from our maple tree out front. From an old garage door spring and a shammy, we created her favorite toy. She'd constantly put on a show, amazing all our neighbors with her ability to leap, climb, and hold a bite to that shammy in the tree. We even taught her to climb the olive tree, and then onto our roof. She was a rather remarkable pup and beloved by all who met her.

After many years, we decided to breed boxers. We trained them as well, more in obedience and agility, to do various tricks on command. Now, as a 50 year old man with no more children in the house, breeding and training have become my routine. And only one breed has my heart. The Belgian Malinios.

We currently have two Belgian Malinois - Rogue, a 1 year old female, and Neera, a 6 month old female. Our plan is to have four total, in our "team". We make TikTok videos with our dogs, sharing training techniques, showcasing their skills, and even highlighting our favorite training equipment and dog gear. We have purchased collars, leads, goggles, harnesses and a variety of other useful products from Ray Allen Manufacturing, seen on our channel.

We train our dogs in agility, bite work, scent work, and water sports, showcasing their versatility as both a sport dog and tactical machine! Our training starts at 6:00am daily, 7 days a week, with 3-4 sessions each day, spending 40-60 minutes with each dog during each session. We record each and every session, reviewing our work, making edits to the footage, and then posting our videos to share with the world.

We love our Ray Allen gear for many reasons, but specifically for the quality and value (higher cost, but well worth it). Their products are without a doubt durable, practical, and built for your dog. What makes them even better is that they manufacture their products here in America. More importantly, their equipment is comfortable for our dogs, designed to fit properly, and reliable when tested. ... And, our dogs look like total rock stars!

I am looking to purchase their custom RAM "Bomber" Leather Muzzle, with the teeth, next! Maybe with the reward points I earn you'll see it in my next video of Rogue and Neera."

Their Gear: "The 2" RAM Collar with Cobra buckle, the Nylon Leash with Frog Clip, a morale TikTok patch, the Biothane All-Weather Lead with second handle, and matching standard 6' Biothane Lead. Each dog also has their own set of RexSpecs Goggles. The list goes on and on.."
Submit your K9 Spotlight here for a chance to win next week!
Find our previous K9 Spotlights here.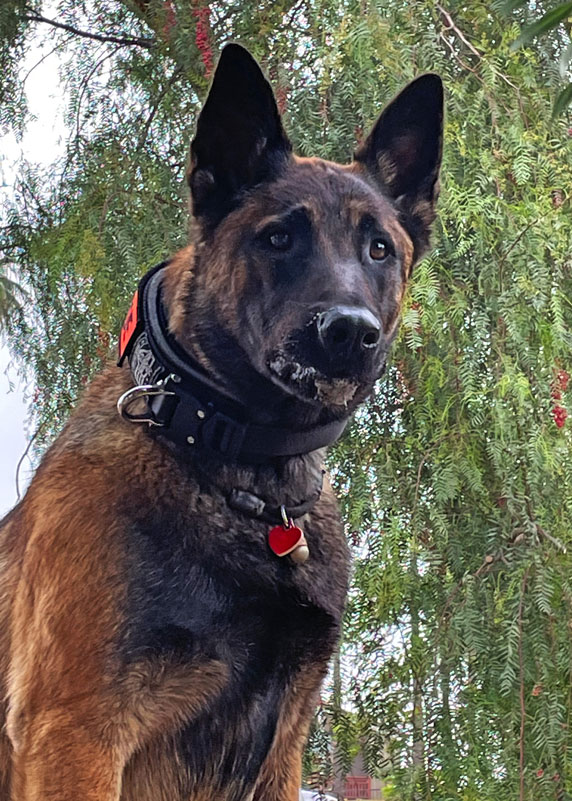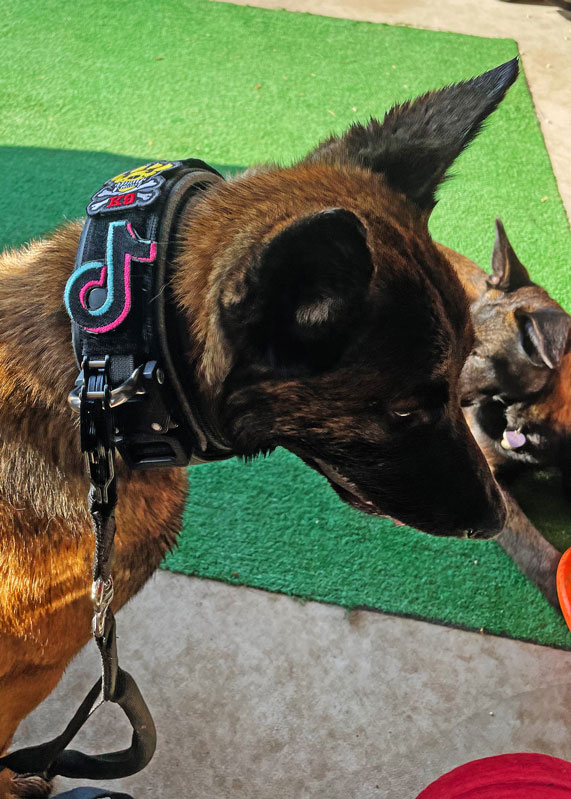 Read More