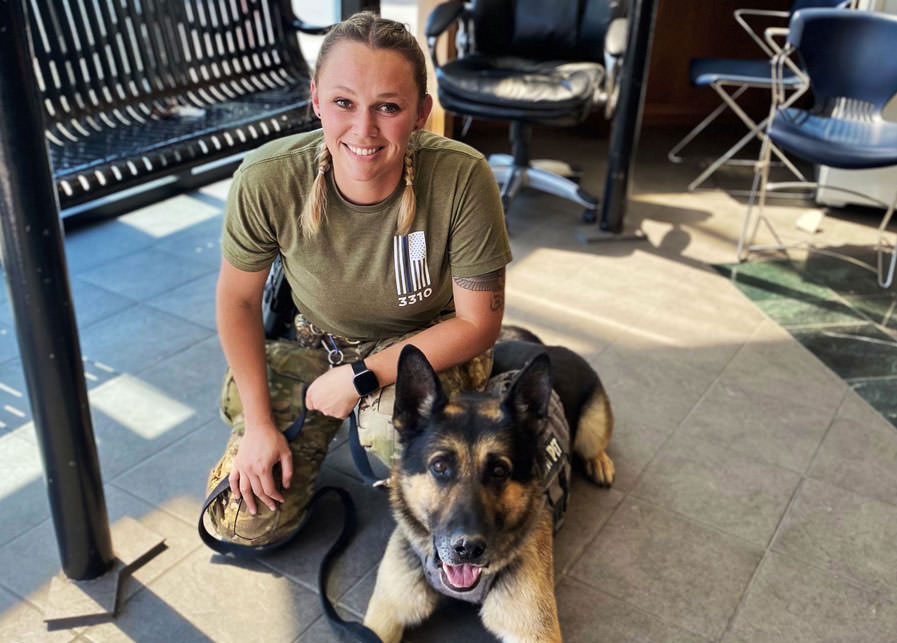 Kashea Estrada & Django
K9 Officer & Handler // Patrol K9
"In police officer training there was a day where we got to watch K9's train and bite. Since that day I have wanted to be a K9 officer.

I am Officer Estrada with the Pleasant Grove Police Department in Utah and Django is my police K9. Django and I got paired up, passed our patrol test with flying colors, and I'm confident we are about to pass our Detection test coming up in a few days. Since becoming a K9 officer, it's been the best and most rewarding position I've held in my many years of service.

Django is a 95lb GSD, and is just as sweet as he is stubborn. Together we have participated in many live fire scenarios, jumped out of helicopters, and hit gas filled hot houses. We love the Ray Allen gear we use to perform our duties! Their products have made it much easier for me to handle Django and the versatility allows us to run different scenarios."

Their Gear: "The Ray Allen Icon Air Harness has been a life saver. It's given me the ability to easily lift Django into hard to reach places that his prior harness never could support."
Submit your K9 Spotlight here for a chance to win next week!
Find our previous K9 Spotlights here.
Read More