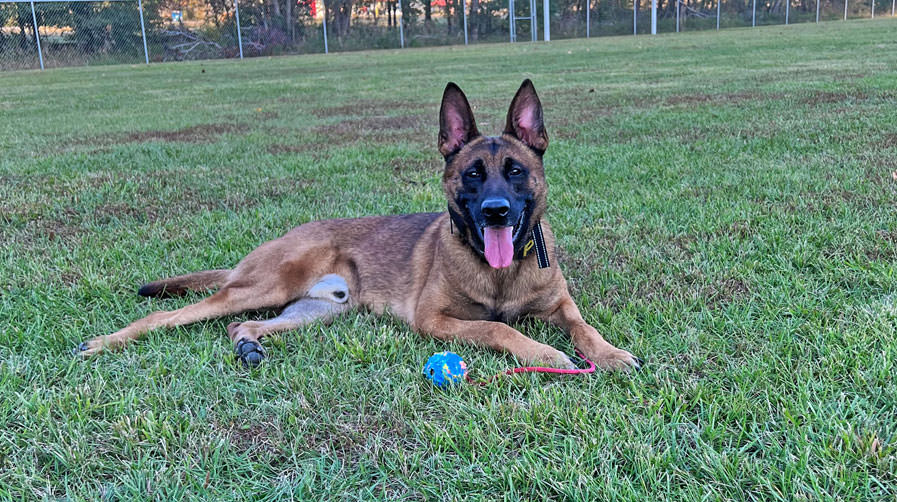 Brad Kervin & K9 Chase
K9 Handler // Patrol K9
@K9_chase19

"I've always wanted to be part of a K-9 unit, so once I got out the military and got in law enforcement I realized k9 was my end goal. After a few years on the street I went and became a SRO. After a year I found out I could use my G.I. Bill and go to handler school and get my own dog. So Chase (Belgium Malinois) is mine and not the schools.

I did everything on my own and worked hard to find all the things he needed. We are still very green and learning through constant work and time together. Now into month 7. Chase has already made a huge impact on my family and the school. He's the first K9 to get a hit and arrest. We are constantly training and working to improve our skills and be a valued asset to the community."

Their Gear: "Harness, collars, and reward balls"
Submit your K9 Spotlight here for a chance to win next week!
Find our previous K9 Spotlights here.
Read More