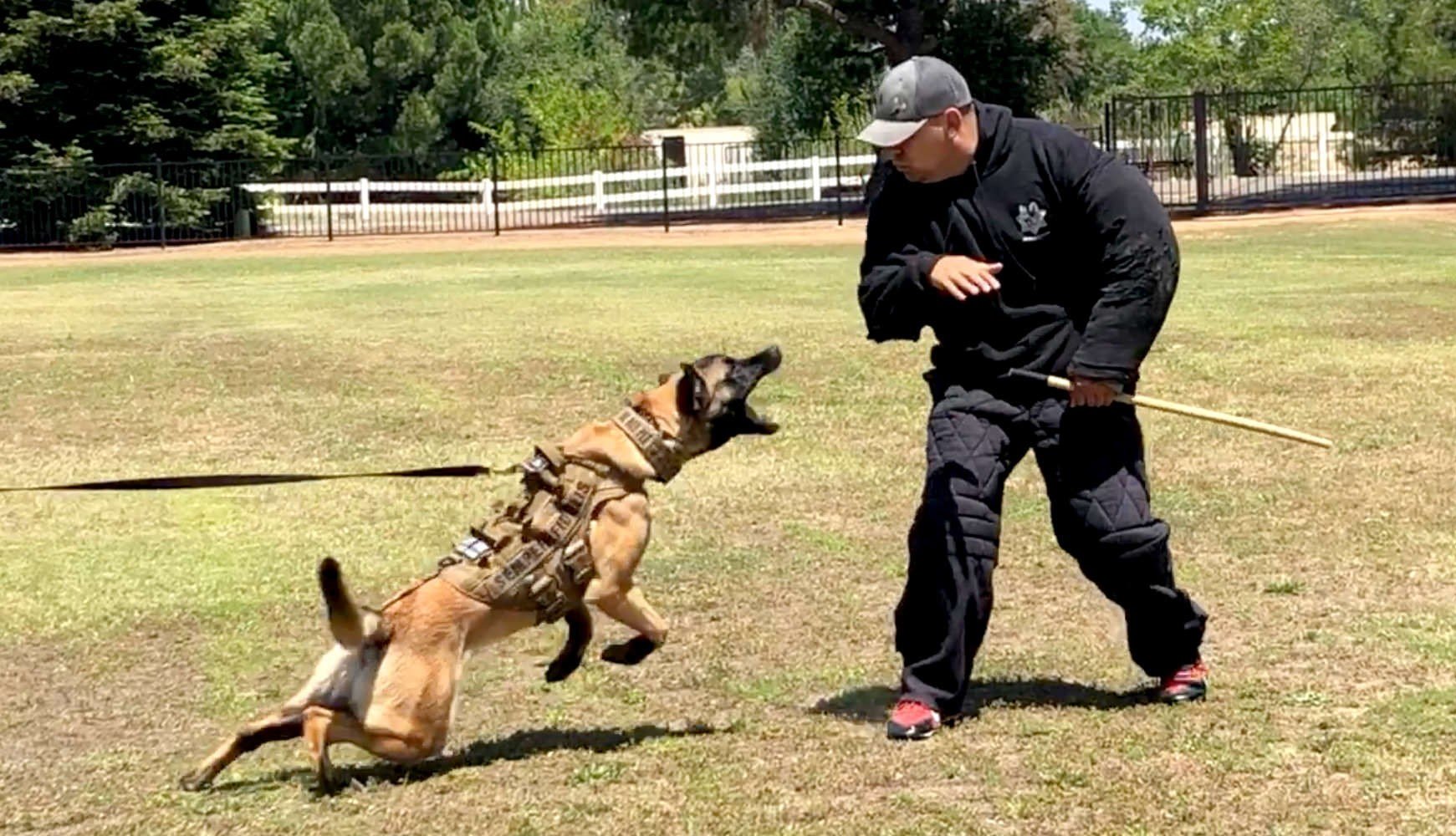 Steve Miriani & Ace
Retired K9 Cop // Trainer
"One of the hardest decisions in my life occurred in 2008. Due to operational changes within my former LE agency, I faced the decision of giving up my police dog, or caring for my father who was stricken with Alzheimer's disease. It broke my heart, but I made the decision to care for my father. Once retired, I acquired a Malinois puppy (Nuke) and attended the Michael Ellis School for Dog Trainers. During the following 14 months Nuke and I were inseparable and he was trained so well, I'd nearly trust him to drive my truck. Then, at 16 months old, I was shocked to learn he was dying of genetic kidney disease. On the day he died, I was so devastated, I got into my truck and did not return home for one month. During the subsequent road trip I made unplanned visits to various protection dog training facilities. And, when I returned home, I knew I had to get another dog, or I never would again. That's when I first met Ace, my sweet Malinois puppy. Ace and I do everything together. Like Nuke, Ace is extremely well trained in various disciplines, including protection. Ace is fairly unique because he has floppy ears, which I have grown to love. He is truly a wolf in sheep's clothing, but most of all, he is my best friend. I was a 30 year cop and have seen a lot of death and destruction in my life and having Ace by my side allows me to sleep well."
Their Gear: I have purchased tons of equipment from Ray Allen over the years, and everything has been of the highest quality. Most recently, I purchased a custom made Kimono Lite Training Bite Suit and I am pleasantly surprised to discover how the fit is. I also have the E-Lusive 2.0 ID Collar, the Syntek Puppy Bite Pillow, an Ultra-Light Training Sleeve and the Jute Intermediate Handled Sleeve.
Submit your K9 Spotlight here for a chance to win next week!
Find our previous K9 Spotlights here.
Read More