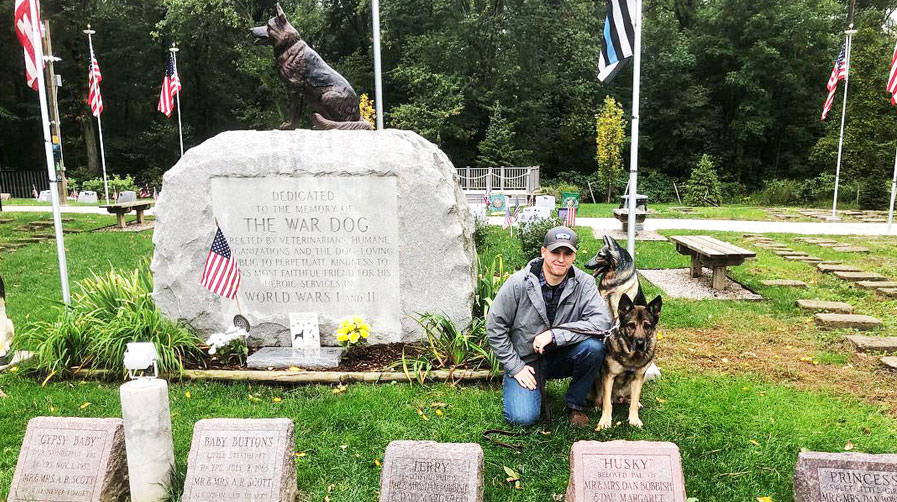 Jake Stanley & Axel
Dog Handler // Retired Military Working Dog

"Military Working Dog Axel N677 was my first MWD when I was a handler in the US Navy. We had great times working together and I was thrilled to adopt him when he retired.

I am thankful to continue spending my days with him. After I left the navy, I was given the opportunity to attend the 2018 Thanksgiving day Detroit Lions football game with Axel, as a representative of the Military Working Dog Team Support Association. Of course I didn't pass up the once in a lifetime experience, and without question I had Axel rocking Ray Allen gear!

Everything from Ray Allen has served us well on the job and in his retirement. MWD Axel was the best dog in the world, a great working dog and a great family companion, as well. He passed away very suddenly on June 18th, 2020, but his memory will live on forever."

Their Gear: "We've used Ray Allen collars, harnesses, leashes, protection equipment, you name it! None of the equipment has ever failed on us, it is always ready for the rigors of the field."

Submit your K9 Spotlight here for a chance to win next week!

Find our previous K9 Spotlights here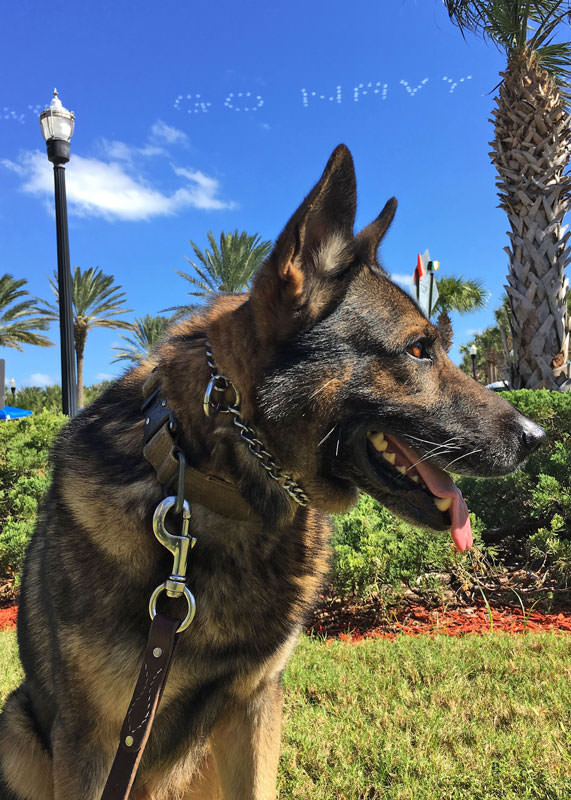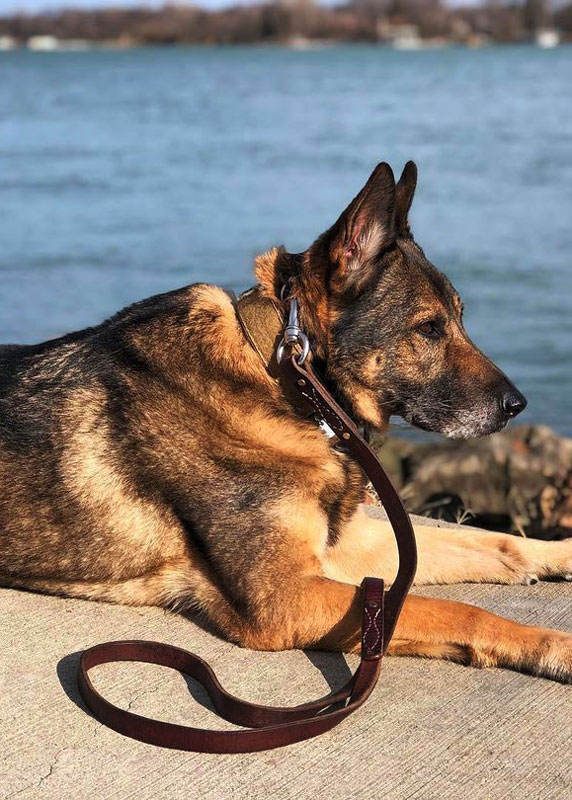 Read More