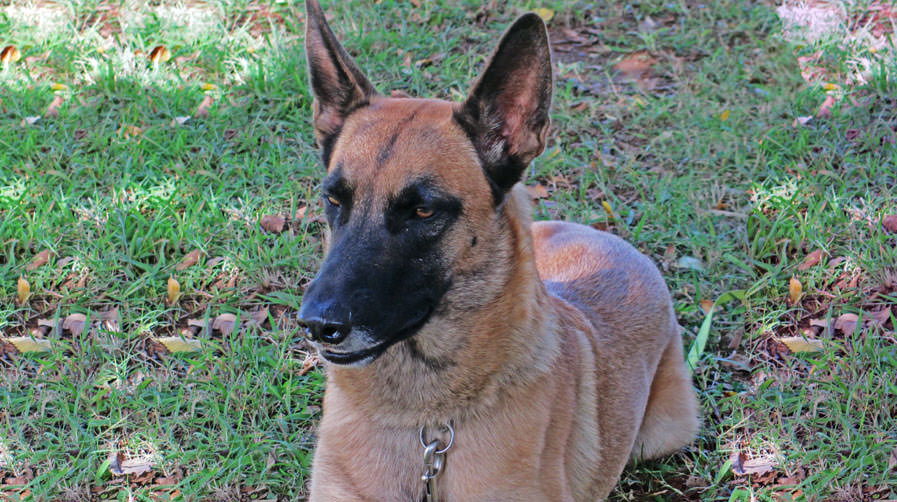 Anthony Moore & Xena
Sr. Trainer: Oklahoma Bureau of Narcotics K9 Interdiction // Sr. Agent
"Xena and I work full time Interdiction for The Oklahoma Bureau of Narcotics. I also serve as our Sr trainer; instructing our OKC training group. This team is made up of over a dozen other agencies. I have trained animals in some form or another for most of my life. When I was chosen for the K9 division it was a dream come true. I'm fortunate to work several dogs at any given time.

Although Xena is 9, she still has that over the top drive that made me fall in love with her years ago. I just don't see dogs very often that can top her desire and "want". She is responsible for the taking over two metric tons of narcotics off Oklahoma Highways, and over 9 million dollars in US Currency derived from the sales and profit of the illegal drug trade.

She is fast, testy, and has her own little quirks. She is my number one girl (wife and daughter aside). I am lucky to be her partner. The type of dog she is, doesn't come along often."
Their Gear: "I love my Ultralight 303 Sleeve. It has that great feel that makes her take that big first bite and the compression works the jaw into a very firm grip. I also run the 64 Jute Target Cuff on almost every Ray Allan Sleeve we use. I love the way it keeps the dogs targeting the proper bite. The RA9 Hidden Sleeve is another bite development product of Ray Allen's that I use a lot. Training LE dogs means we have to prepare as best as possible for real life situations, and the RA9 Hidden Sleeve is the best product I have come across.

Besides the sleeves and bite equipment, one of my personal all time favorites is the Signature K9 - Oiled Leather Leash. It feels like "that old favorite" as soon as you pull it out of the box. I prefer the feel that you get from leather verses nylons and leather alternatives. I want to feel everything a dog does, though the leash. It is the most overlooked piece of equipment in the toolbox, IMHO. I use that leash with every dog I work!"
Submit your K9 Spotlight here for a chance to win next week!
Find our previous K9 Spotlights here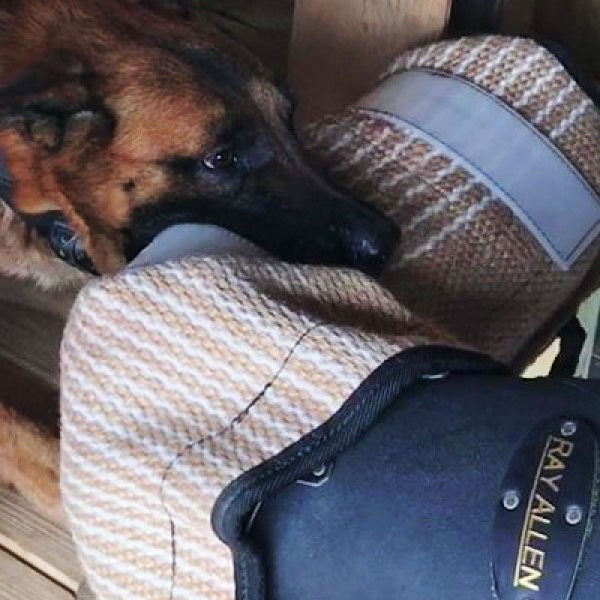 Read More