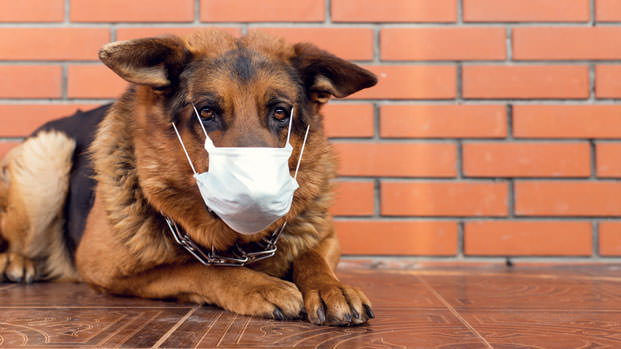 Are you and your dog going stir-crazy during the Coronavirus quarantine? Get you and your dog moving and strengthen the human-K9 bond with these creative ways to work and play at home.
If you've ever wanted to learn clicker training, now is the perfect time to start. Mark and reward your dog with positive reinforcement and teach new behaviors quickly. Indoors or out, for work or play, dogs crave the instant gratification and satisfying communication with their owners afforded by the clicker.
For those handlers who do trial work or proofing, Ray Allen's INCOG Pouches are a great way to teach your dog some new commands while keeping your dog's focus on you. The treat pouch easily fits in a hoodie or pants pocket to prevent greasy residue or crumbs on your clothes, so you can spend less time doing laundry and more time washing your hands! It's a win-win.
For a non-food reward, our ball on a rope toys provide a satisfactory tug, and are durable enough to withstand chewing and rough play. Just remember, don't play ball in the house!
Try some impromptu nosework and scent training to keep your dog's mind and body in shape. Hide our Magnetic Stash Boxes nearly anywhere; they can attach behind the fridge, under your vehicle, you name it. And our ScentLogix kits have dozens of unique scents for your dog to explore. Turn your home into a nosework obstacle course.
Finally, if space allows in your backyard, set up some agility jumps or pop out a tunnel and get your dog ready for competition once the show rings re-open. Agility is an awesome way to engage your dog, and if your course is big enough, you'll benefit from the exercise too!
Helping your dog stay motivated and occupied in these strange times will prevent destructive behaviors and makes productive use of mandated time at home.
Don't forget to stock up on our 256 Disinfectant (kills coronavirus!)
Read More