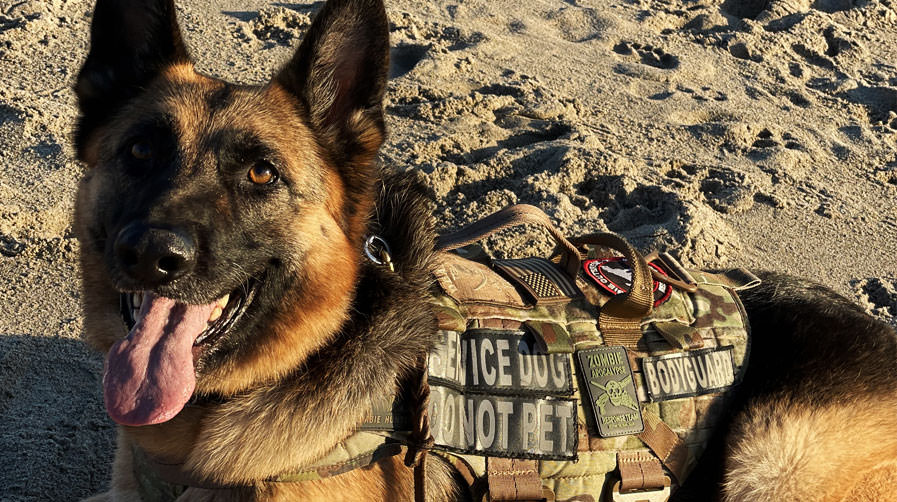 Emily Yost & Jack
Trainer & Handler // Schutzhund, IPO, IGP
"I rescued Jack from the Agoura animal shelter where he had been transferred over from the Palmdale Dog shelter/pound. I think we both needed each other more than we knew. As I trained Jack to be my service dog, to perform tasks for me, he finished his training and we then embarked into the sport world of Shutzhund/IPO/IGP, gaining our titles. Jack is also my personal protection dog and advanced trick dog, as we have gained our trick titles from doing more work. Jack is my RiN Tin Tin. He has helped me deal with so many things in life and has always been by my side when I needed him. This strong bond we created taught me so much and rescuing him was what made me want to become a dog trainer... and become the best I can be with him by my side. Jack is also my demo dog and has helped me with my most reactive dog cases, teaching other dogs to have a new positive association and over come their fears. I definitely wouldn't be where I am today without my loyal working dog, Jack."
Their Gear: "My Icon Air Harness, Leather Amish Agitation/Tracking Harness and my Agitation Leather Amish Collar are my three favorite products from Ray Allen because I use my icon air harness for Jacks service dog vest as it has good support for him and multiple handles and his leather harness for his tracking and agitation work for provides more protection. It gives good support and has the easy snap clips on the side for quick access to remove for training. I also love the high quality of both harnesses."
Submit your K9 Spotlight here for a chance to win next week!
Find our previous K9 Spotlights here.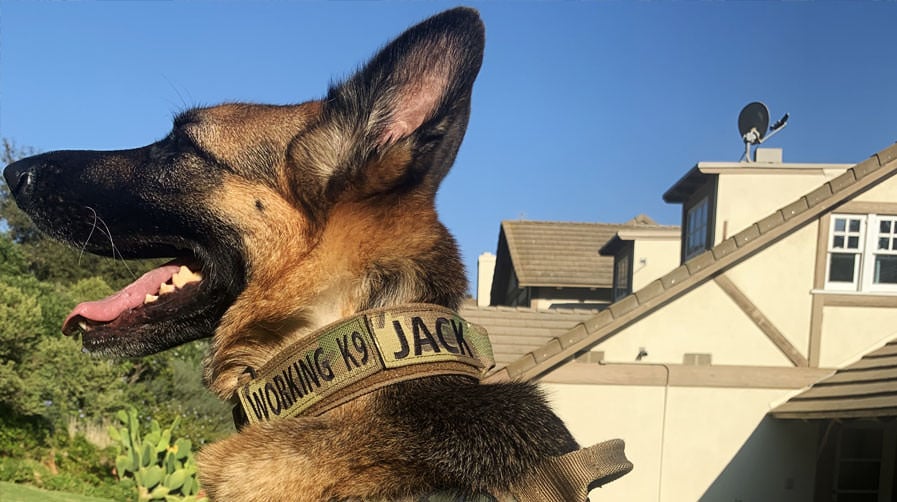 Read More