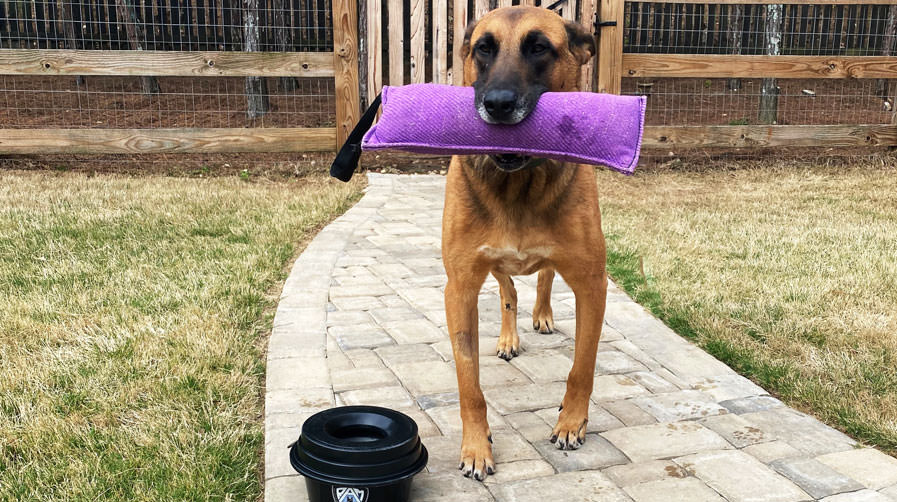 Damian Phillips & Viper
K9 Handler // Explosive Detection K9 for Department of Homeland Security
"I started working K9 Military Working Dogs (MWD) in The USAF in 2001. Fell in love with it and after retiring from the military went right back into K9 explosive detection for The Department of Homeland Security (DHS). Viper was bounced around from 2 previous handlers who could not properly work or handle an 80lb Belgian Malinois. Previous handlers also could not work his "out" issue to release his Kong upon command. He was not being trained or treated correctly. Upon receiving him in September of 2019, I immediately worked his "out" issue and within 35 days of having him, we passed our first evaluation with a 100% find rate. DHS K9 evaluations are a 5 day evaluation on not only traditional EDC (explosive detection) but also consists of odor recognition on all odors, vehicles, and most importantly, passenger screening at the Hartsfield-Jackson Airport in Atlanta Georgia. Viper and I just completed our second evaluation in February with another 100% find rate."
Their Gear: "Herm Sprenger Chrome plated choke chain, the RAM Buddy Bowl, and the Purple Bite Suit Tug. The choke chain is the best I've ever used. The Buddy Bowl is great because it is strong, durable and does not tip over or spill which is important as me and my K9 Viper spend slot of time in our K9 truck with daily traveling."
Submit your K9 Spotlight here for a chance to win next week!
Find our previous K9 Spotlights here.
Read More