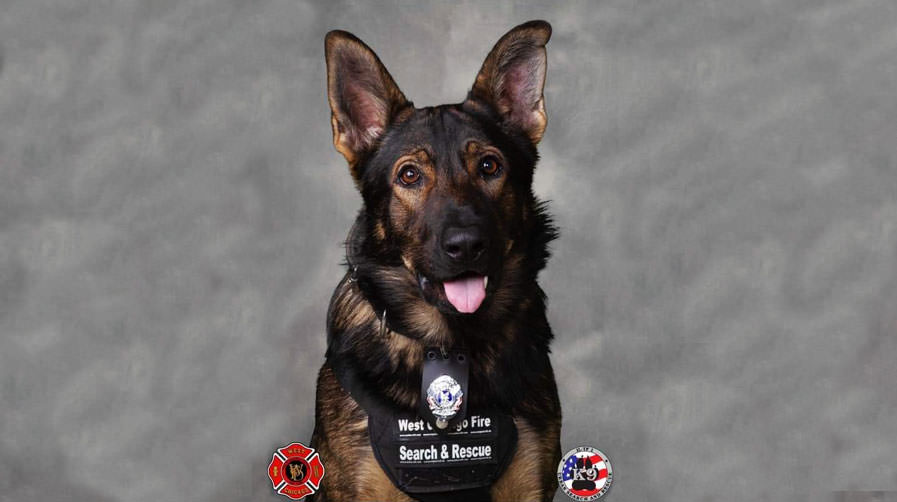 Todd Baseggio & Thor
Firefighter // Search & Rescue
"West Chicago Fire Protection District, West Chicago, IL. - Canine/Drone Team Success

The District's K9 Thor was involved in a successful search for a missing person. On 12/18/2020 at approximately 11pm members of the Search & Rescue Strike Team responded to Elmhurst to assist Elmhurst Fire and Police Departments in finding a missing person. The 78-year-old male had been missing since earlier in the evening.

West Chicago Fire K9 Thor, with handler Baseggio, as well as Lincolnshire-Riverwoods Fire K9 Irie, with handler Mike Vitale, started their search at about 11:30pm and tracked the 6-hour old scent trail from a piece of the victims clothing through 15 mph winds and mid 30-degree temperatures.

After trailing about a mile in darkness through a neighborhood, through a park, crossing a pedestrian bridge over Salt Creek, the scent trail led to an area near Butterfield Road and Eldridge Park. A police officer then located the victim in the brush in this area near Salt Creek suffering from hypothermia. Two drone operators from West Chicago also flew a drone with a thermal camera to assist in the search. The victim was transported by Elmhurst paramedics.

This is a great example of cooperation between multiple fire agencies and the Elmhurst Police Department to reach a successful outcome. Additionally, Thor and his Team Members train at the West Chicago Regional Training Facility, which is a SUSASR/Regional Canine FEMA Training Facility. The District's training site is identified as one of the locations that the Non-SDF Handler Grant will fund training for a canine handler operating in the FEMA & SUSAR systems to get the skills needed to be a better Canine Search Specialist."
Their Gear: "Favorite Ray Allen gear is his ICON tracking harness and the braided leather leashes. Thor enjoys the Ray Allen tugs as his reward and sharable exercise equipment. The tugs also last for a very long time and are extremely durable and cost effective. The handler equipment is excellent, high quality and durable."
Submit your K9 Spotlight here for a chance to win next week!
Find our previous K9 Spotlights here.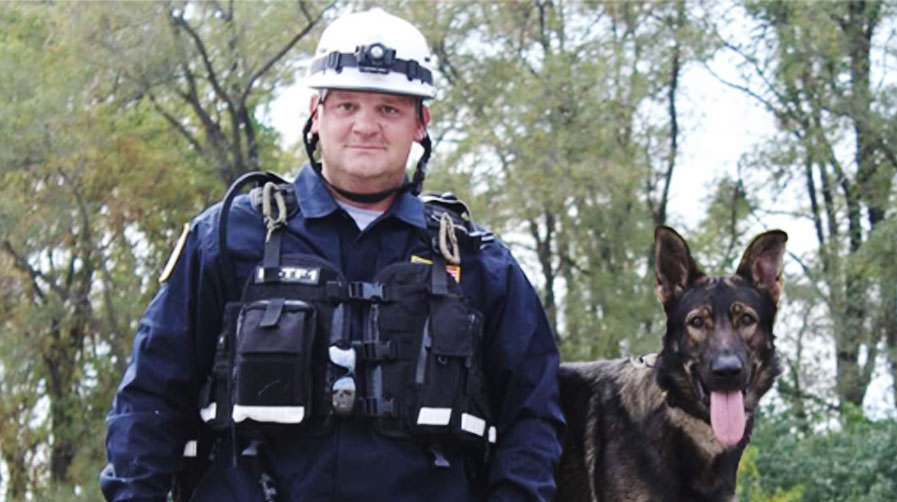 Read More