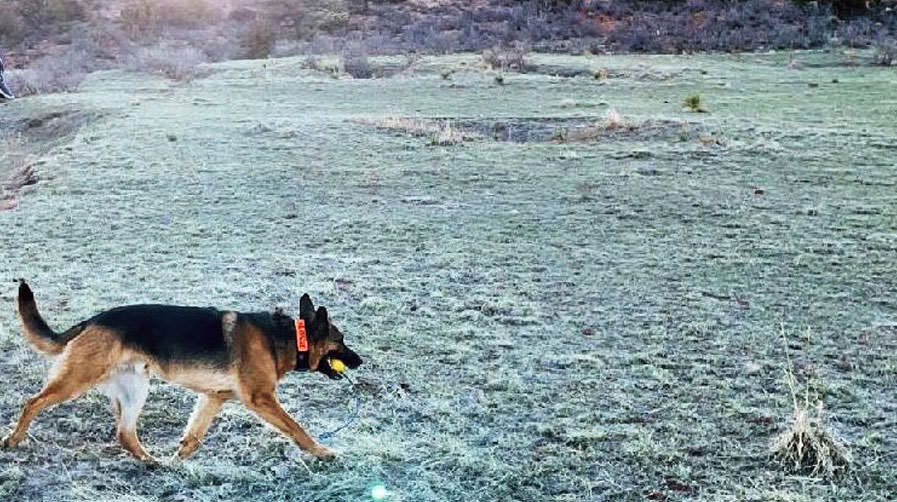 Melissa Kindt & Hawk
Volunteer Search & Rescue // Search & Recovery

"I started volunteering at a young age, in scouts and 4H, so it's been a part of me for a long time. I've also always had and loved animals. After graduating college with a degree in equine management (and training), I spent several years as a trainer and groomer at a dog daycare, and put an obedience title on a Great Dane. I also adopted and fostered several Danes including a white deaf one, named Ivory. These opportunities gave me so many chances to learn the intricacies of dog behavior and training.

With my first Shepherd, who I acquired only as a pet, I fell into the tracking community, with the intent on starting SAR with him. Unfortunately, he wasn't cut out for the work - he was a fantastic companion but not independent enough to take the lead. When I was ready to add another dog to my household, I knew I was looking for a dog with drive and independence (in a Shepherd).

I found Hawk in a litter - after watching the puppies on a couple of different occasions, and chose him. He has several half-siblings in the working dog world, as police K9s, sport dogs and SAR. He took to his job right away. As my first SAR dog, he has taught me more than I have taught him. Together, we learned scent-specific trailing, moved on to area search, live-find, and added the human remains detection specialty.

Being volunteers means it can take a while to train the dog up - I don't get paid to train and work with them, so it definitely takes a lot of dedication and patience outside of my day job. Typically, about 2-5 years to get a first time handler and their dog certified. We were certified in Wilderness Air Scent (area search) in just under 3 years, and human remains detection shortly thereafter. Although we have mainly focused on wilderness searches here in Colorado, we have also traveled outside of the state - to Kansas, Wyoming and South Dakota.

Last year at age 6, Hawk was diagnosed with a muscle disease which will eventually end his career. I made the difficult decision to retire him from area search to prevent significant injuries, but we will continue to work searches as requested for human remains detection in appropriate terrain. We will also be working on getting our water search certification this year. We love serving our community and look forward to continuing to do so for several more years."

Their Gear: "We love the Evolution Nylon Dog Collar with Cobra D-Ring. I love the weight of this collar and the super-customizable size. When I get it out, Hawk knows he's going to work. The width is perfect so people can see his ID patches even through his long fur. It's a super sturdy collar and I don't anticipate needing to replace it for wear and tear or breakage. It's held up well as the dog works through brambles, thick forest, and in the water. The D-ring is easy to find even when my fingers are numb from the Colorado winter, or I have on thick gloves or mittens."
Submit your K9 Spotlight here for a chance to win next week!
Find our previous K9 Spotlights here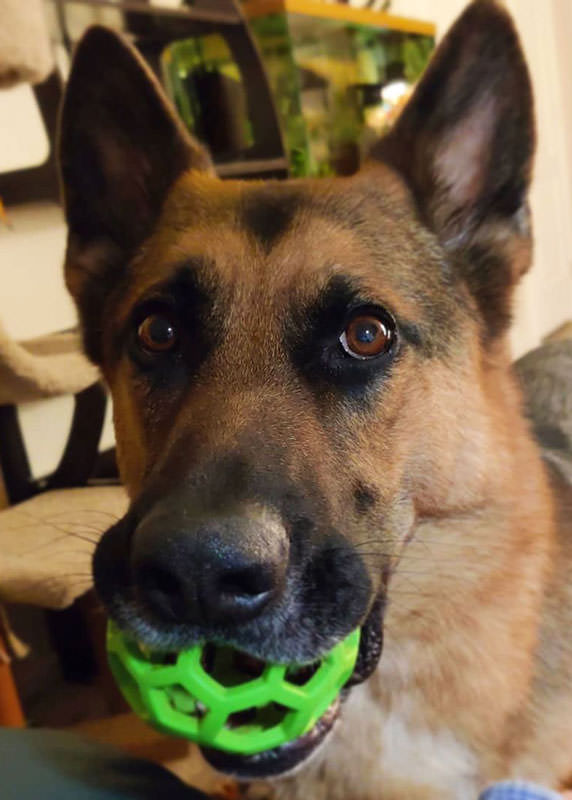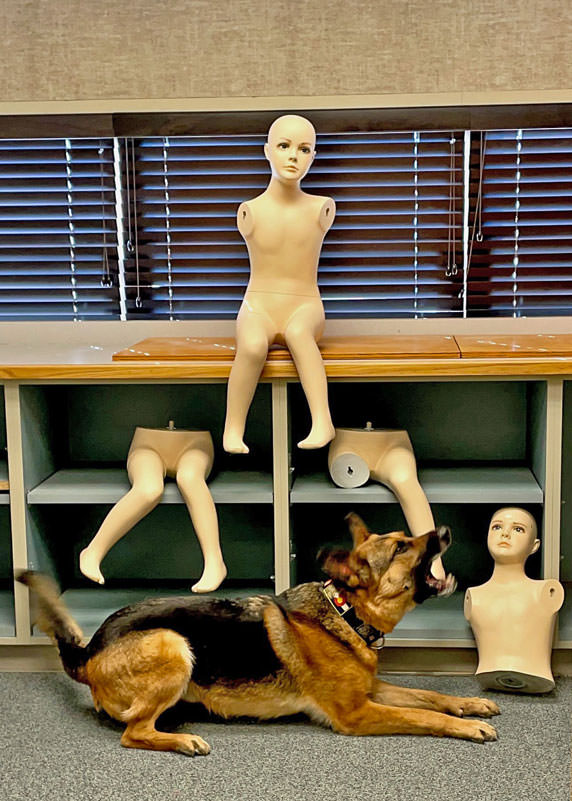 Read More