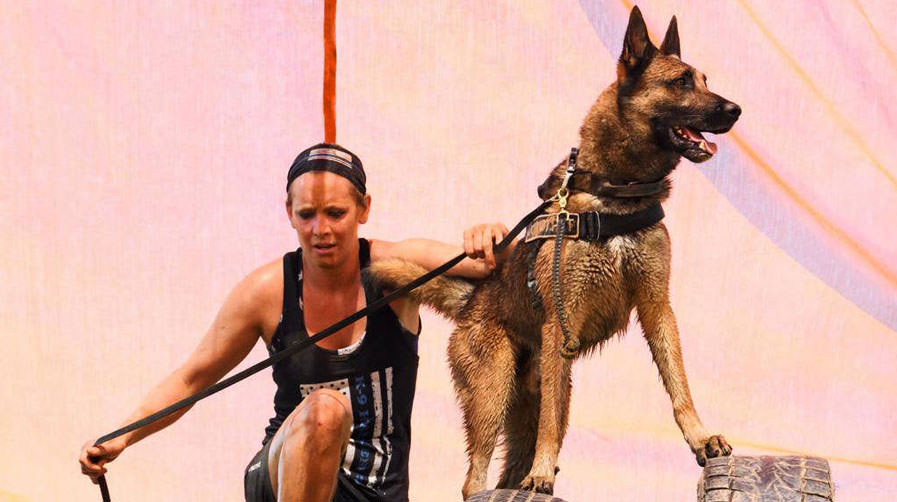 Kathryn Schreiner & Marsoc
Trainer // Protection & Domestic Violence Support
"Paws Against Domestic Violence is a non-profit organization that rescues dogs and provides them with proper training to certify them as emotional support & service animals. These dogs are then placed in carefully screened homes for Domestic Violence victims and survivors.
Paws came to life after I went through a dark point in my life in which Marsoc (my belgian malinois) saved me from my own domestic violence nightmare. Because of my dark past, I was encouraged to help as many victims and survivors as I can. Whether it's emotional, sexual, or physical abuse, we will always make a PAWSitive difference. Marsoc is an exceptional dog and an all around beacon for the Belgian Malinois world. He can quickly transition from taking down an aggressor to a family friendly lapdog with the flip of a switch. He was a 2017 Police K9 Biathlon Champion, and placed 4th in the 2019 Police K9 biathlon. And has an abundance of dock diving championships under his collar as well.
With Marsoc being my savior, I enjoy having the ability to show survivors and victims how strong of a bond you can form with their own Paws Dogs.
To ensure that our clients have a sense of security, we provide all of our dogs with free lifetime training, bite work, security training, and anything else that may be deemed necessary to keep those survivors or victims moving forward.
It is our mission to not only save the dogs, but to bring awareness and hope back into the victims lives and to give the victims the strength they need to get their life back while having the support of a "Man(or woman)'s best friend""
Their Gear: "We truly love all Ray Allen's wide array of gear. Their products are above and beyond competitor products! From tugs, service dog vests, to bite work suits. We use everything Ray Allen!"
Submit your K9 Spotlight here for a chance to win next week!
Find our previous K9 Spotlights here.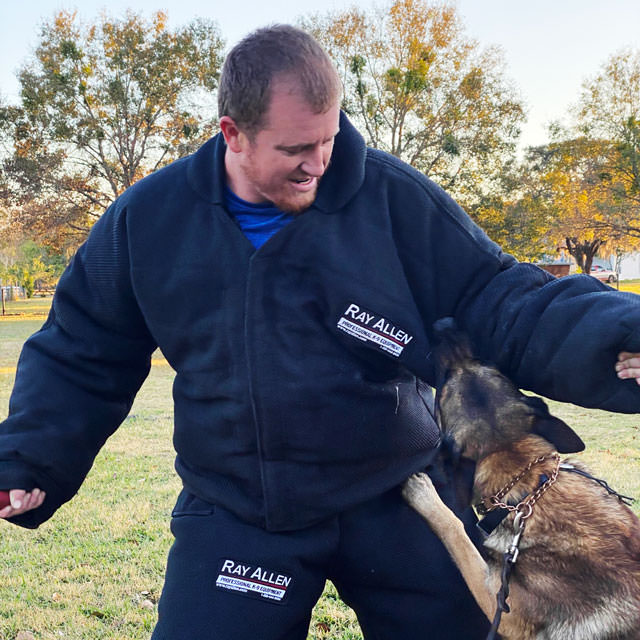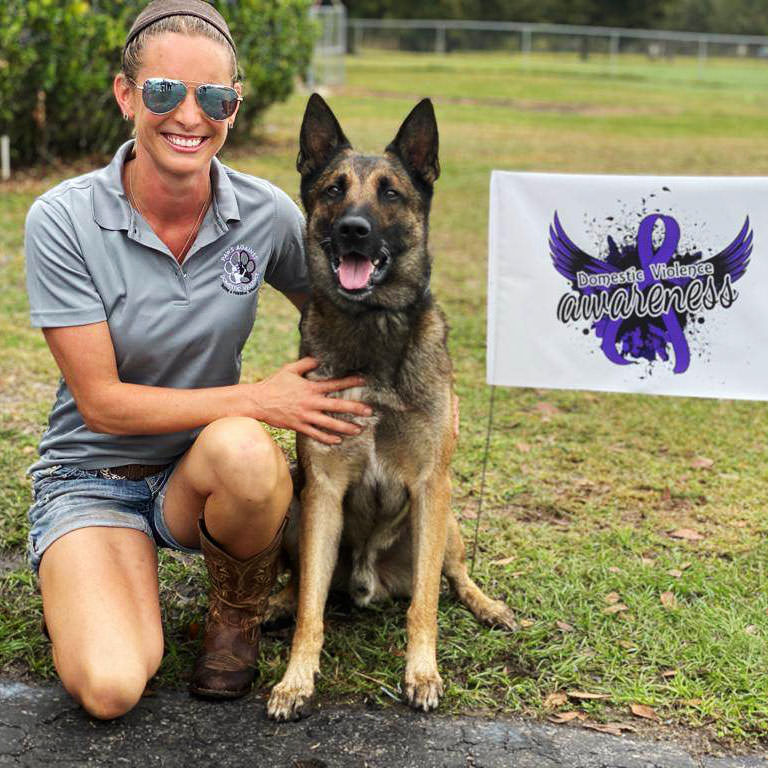 Read More